A care worker whose husband died of Covid-19 now faces a battle to raise thousands of pounds so that she and her two children can guarantee they are able to stay in the UK.
Donna Smith Fustiye came to Britain about six years ago to be with her husband, Ralston Fustiye, who died from the coronavirus in April.
She and her two children, from a previous marriage, had been applying for visa extensions at the time of her husband's death. Now they are trying to crowdfund £7,500 to apply for indefinite leave to remain, meaning they can stay in Britain for good.
Ms Smith Fustiye said she felt "let down" over being excluded from a new bereavement scheme, which would help her family to stay in the UK, because her keyworker husband was not an NHS, health or care worker – like herself.
The system grants family members automatic indefinite leave to remain at no cost to them if their loved one was one of these workers and dies from Covid-19.
"How can it be even though I am a care worker, my children and I are excluded?" Ms Smith Fustiye said.
She told The Independent that free and automatic indefinite leave to remain "would give me space to breathe and grieve". "Currently, the situation feels like we can't," she added.
Ms Smith Fustiye said she is faced with "extortionate fees" instead.
Her husband, who was originally from Jamaica but became a British citizen after moving to the UK, worked at Nottingham City Council for more than 15 years.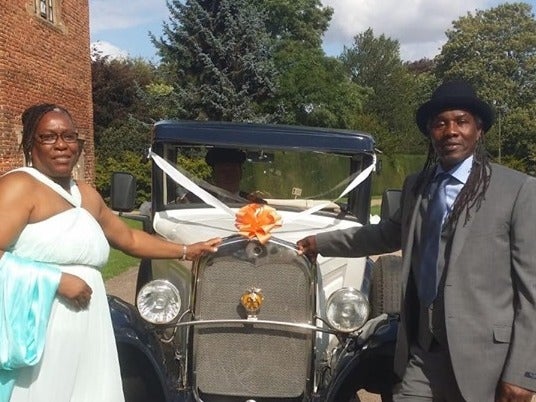 They knew each other from their youth in Jamaica and and got back in touch around a decade ago. They started a relationship and got married – with Ms Smith Fustiye moving to the UK to join her new husband in 2014.
Eventually, she was also able to bring her two children over to the UK.
The family's visa applications had been pending at the time of Mr Fustiye's death, so they are able to stay in the UK for now, but need leave to remain to guarantee their long-term security.
The bereavement scheme was initially only for families of doctors, nurses and paramedics who died from Covid-19 – although this was extended to all health and care workers after a public outcry.
Speaking about Ms Smith Fustiye's case, Joel Matsiko, her immigration adviser, told The Independent: "The only reason she is not eligible for the free scheme is her husband was not a health and social care worker – albeit he was a respected key worker to the city of Nottingham."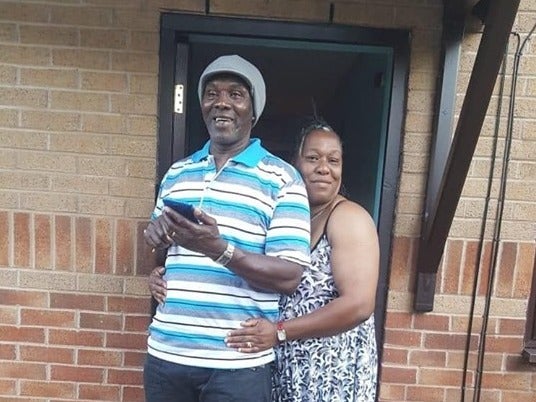 He added: "The Windrush scandal and the Windrush Lessons Learnt Review have all proven that right now black lives have not mattered regarding the UK's immigration policy. There has also been the disproportionate impact Covid-19 has had on Bame people not just in the UK but across the world. These facts matter is Ms Smith's campaign."
A Home Office spokesperson said: "Our thoughts are with all those who have sadly lost loved ones during this unprecedented pandemic and we are hugely grateful for the incredible work of health and care workers in the fight against coronavirus."
They added: "During this outbreak we have put a range of measures in place to support NHS, health and care workers, including introducing free one-year visa extensions and exemptions from the NHS surcharge."
tinyurl
is.gd
u.nu
clck.ru
ulvis.net
shrtco.de