Ministers are being urged to consider postponing the publication of GCSE results this week as Gavin Williamson faces pressure to abandon the heavily-criticised A-level grading system.
It comes as discontent grows in Tory ranks at the exam regulator, with the chair of the Education Select Committee hitting out at the "unacceptable" decision to drop guidance for appeals – just hours after it was published at the weekend.
The fiasco over A-levels could escalate further on Thursday as millions of teenagers receive their GCSE grades. There are fears a similar algorithm that resulted in students being downgraded last week could be even more severe for year 11 pupils.
Lord Kenneth Baker, a former education secretary who oversaw the launch of the qualification in the 1980s, initially raised the prospect of delaying results as he criticised the "unfair and barely explicable downgrades" last week which "helped smaller private schools".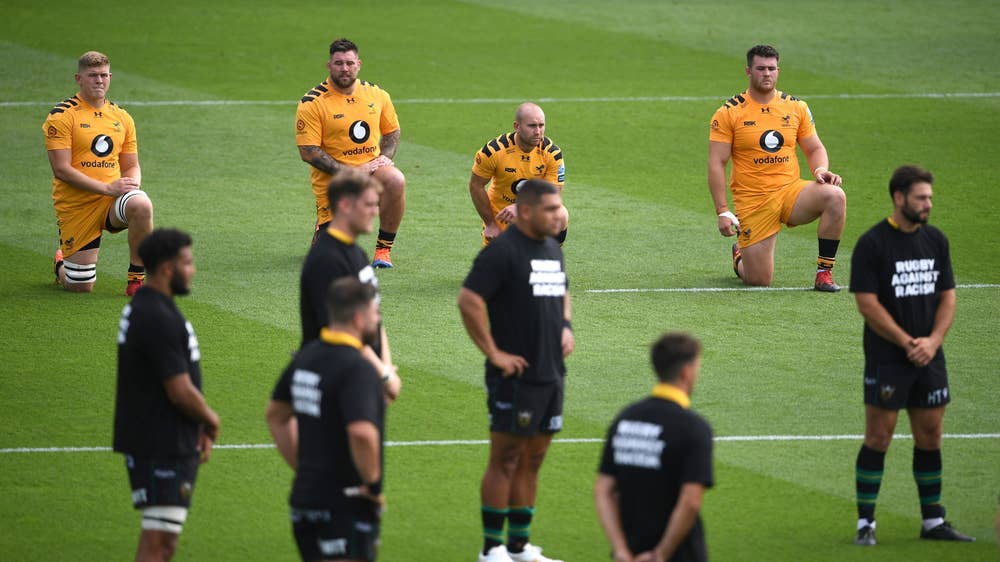 "I urge the education secretary to instruct Ofqual not to release the GCSE results this Thursday as their algorithm is flawed," he said in a statement. Both Conservative MP Robert Halfon, chair of the Education Select Committee, and a leading teachers's union also suggested such a move should be considered.
As pressure escalated on the government, Labour also demanded Boris Johnson take "personal responsibility for the crisis by addressing the country in the next 24 hours to explain precisely how he will end this historic injustice".
The National Education Union's Mary Bousted told The Independent "the only thing left" for the ministers to do was to abandon the algorithm and replace downgraded marks with teacher assessed grades – a call echoed by opposition parties at Westminster over the weekend.
Asked whether GCSEs should be delayed, she said it was an interesting suggestion, adding: "It's quite a radical suggestion, but it's interesting. Certainly the algorithm appears to be so flawed and the process so flawed, that is certainly worth consideration."
However, Ms Bousted warned: "That would create all sorts of problems because there are only two weeks to go before term starts. That would create huge problems and I can't see any government wanting to delay students going back to school in September and that depends on what the government can do in the interim.
"My view now is even though it's an imperfect solution we should use teacher assessed grades. I think that's the only thing left."
On the issue of pausing GCSE results, Mr Halfon told Sky News: "Well that's something that needs to be considered and pretty quickly because what we need to be clear about is that Ofqual have a fair algorithm, that they can convince these schools over the next few days – of course this should have been done over the last few weeks but hasn't – that the government considers the exam system to be fair and robust."
With no sign of revised guidance from the regulator for the A-level appeals process on Sunday evening – creating uncertainty among those who missed university offers on the basis of a computerised result – he said: "This is a huge mess. Goodness knows what is going on at Ofqual. It sows confusion among pupils, headteachers, school teachers, and it's the last thing we need at this time."
Asked whether the government should perform a U-turn on the issue – as the Scottish government did last week – Mr Halfon later insisted: "I'd much prefer an appeals system, we do need checks and balances, we need a national standard."
But he added if ministers cannot get the appeals system correct, "we may have to go down the Scottish option in terms of recognising teachers's predicted grades".
A second Conservative MP Simon Hoare also vented anger at the exam regulator, posting on his Twitter account: "Beyond a joke. This now smacks of naive incompetence. Hope the Education Select Committee will be ruthless in its scrutiny."
The former Scottish Conservative leader Ruth Davidson, said "there must have been a better way than this" in relation to the A-level standardisation model and directed her frustration at Mr Williamson. "This is not just one of these bubble issues," she told Times Radio.
"This is something that cuts through everything. MPs should be telling the chief whip, including Conservative MPs, that this will absolutely be one of the things that, even people who don't even pay attention to politics, will be all over because this is their child's future.
"The education secretary needs to get out on television, he needs to be telling people what's going on ... what is going to happen and he needs to grab this."
Liberal Democrat education spokesperson Layla Moran also called for the resignation of Mr Williamson while Adrian Hilton, a former adviser to Michael Gove while he was education secretary, said: "I think Thursday determines Gavin William's future if I'm being honest about it.
"If a student is determined to have failed Maths or English by virtue or vice of a computer algorithm that's devastating and that cannot be allowed to happen. I hope Gavin Williamson and his team of advisers have got antennae for the politics of that."
In an interview on Friday, however, Mr Williamson was categorical the government would not ditch the standardised model, and said reverting to teachers's predicted grades would remove "checks and balances".
He added: "Everything this government does is about levelling up. It's about giving people the very best opportunities. I'm incredibly proud to be the education secretary who has seen the largest rise of youngsters from disadvantaged backgrounds progressing to university."
Defending the results earlier this week, the prime minister said: "Let's be in no doubt about it, the exam results that we've got today are robust, they're good, they're dependable for employers, but I think that there's a record number of candidates, of students, who are able to get their first choice course at the university of their choice."
"Plus, there's a record number of students, of pupils, from disadvantaged backgrounds who now as a result of these grades, will be able to go to university," the prime minister added.
Ofqual claimed there was no evidence "bias" had been introduced into the moderation system set up following the cancellation of exams due to the coronavirus pandemic.
It said differences between the change in predicted and final results was "relatively similar" across all socio-economic groups, adding it was "difficult to draw firm conclusions" over the relationship between deprivation and grade adjustment.
The Department for Education said it was working with Ofqual to build "as much fairness into the appeals process as possible" to help young people in "the most difficult cases".
"Ofqual continues to consider how to best deliver the appeals process to give schools and pupils the clarity they need," a DfE spokesperson said.
tinyurl
is.gd
u.nu
clck.ru
ulvis.net
shrtco.de