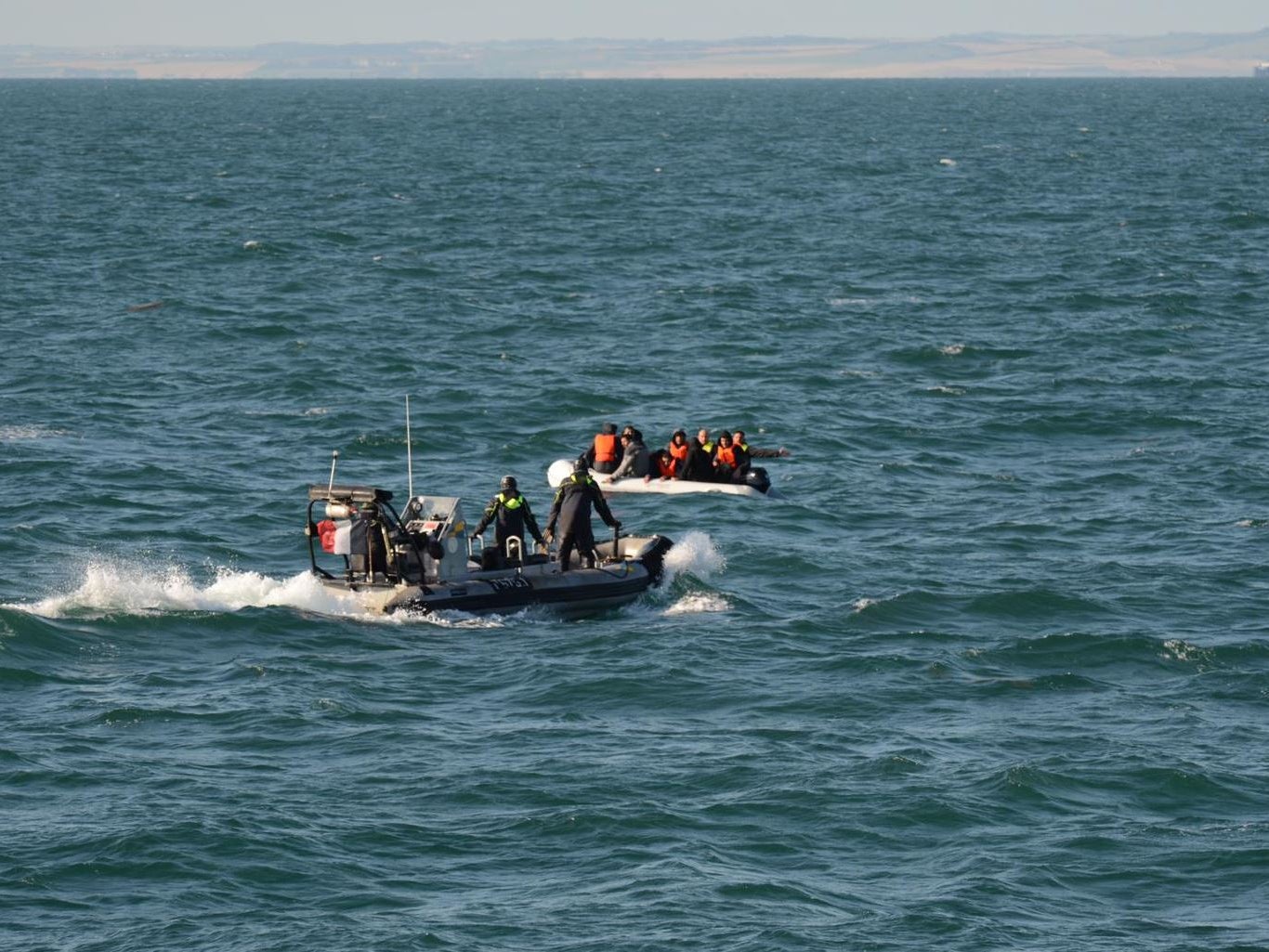 A Home Office video referring to immigration lawyers who provide legal advice to migrants as "activist lawyers" has been condemned as "misleading and dangerous" by the UK's top legal organisations.
A short video posted on the Home Office's Twitter account on Wednesday evening features an animated image of planes flying out of the UK, behind text stating that current regulations on returning people to other countries are "rigid and open to abuse".
With a backdrop of soothing music, it goes on to state that this allows "activist lawyers to delay and disrupt returns", before stating that the UK "will soon no longer be bound by EU laws and can negotiate our own return arrangements".
The Law Society, the independent professional body for solicitors in England and Wales, warned that such "attacks on the integrity" of the legal profession "undermine the rule of law", while the Immigration Law Practitioners' Association said the video had "no basis in fact".
It comes after the Home Office restarted the removal of asylum seekers for the first time since lockdown. Following intervention by lawyers, 19 people who were due to be on a flight bound for France and Germany earlier this month did not board because it was found that their removal could constitute a breach of their human rights.
The Home Office told journalists at the time that the current legal framework was "often abused by activist lawyers" to "frustrate" the government's attempts to return asylum seekers to mainland Europe who have crossed the Channel.
Simon Davis, president of the Law Society, said: "It is vital in a democratic society that each case is judged on merit and it is the role of the justice system to determine the validity of claims. This function is and must remain independent of government, media and public opinion."
He said the rule of law was weakened in countries where lawyers are unable to do their job for "fear of intimidation", and that this leads to societies that are "less safe, less stable and less fair".
Mr Davis added: "Britain's standing internationally is underpinned by our reputation for democracy, fair play and the independence of our legal system. This independence hinges on lawyers and judges not being hindered or intimidated in carrying out their professional duties, and not being identified with their clients or their clients' causes."
Sonia Lenegan, legal director at the Immigration Law Practitioners' Association, said it was a "matter of great concern" that the Home Office had "seen fit to launch this public attack on the rule of law", adding that it had "no basis in fact".
"A lawyer cannot stop a plane. All removals must be in accordance with the law. Removals are prevented either by court order or by the Home Office deciding that removal may not be lawful," she said.
"If the Home Office wants to prevent small boat arrivals then it is entirely within their power to do so, by putting safe and legal routes in place."
Amanda Pinto QC, chair of the Bar Council, which represents all barristers in England and Wales, said: "Irresponsible, misleading communications from the government around the job that lawyers do in the public interest are extremely damaging to our society.
...
tinyurl
is.gd
u.nu
clck.ru
ulvis.net
shrtco.de