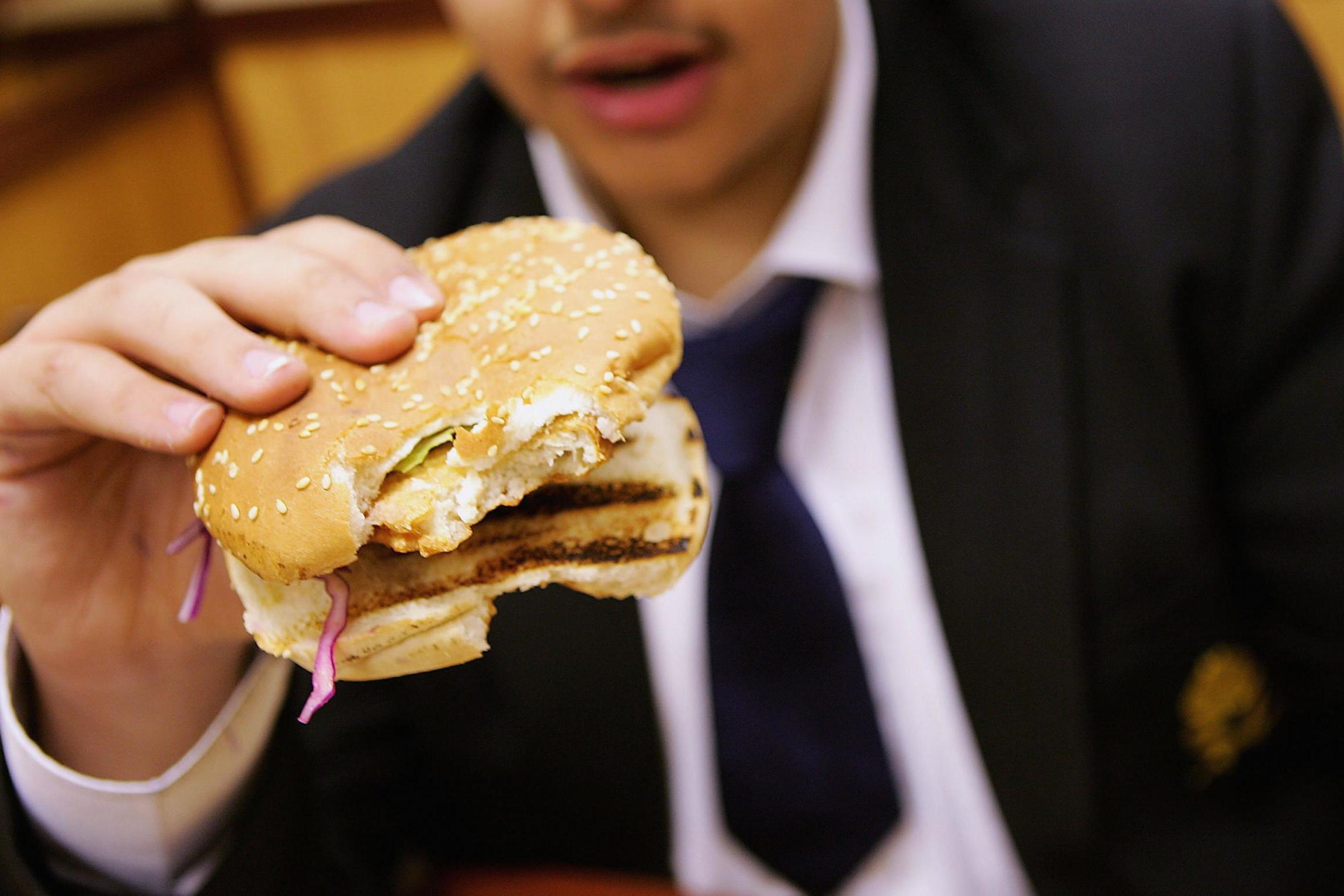 Ministers should consider extending the government's sugar tax to unhealthy foods to tackle childhood obesity in the UK, a think tank has said.
In a new report, left-wing think tank, the Institute for Public Policy Research (IPPR), said more needed to be done to bring national child obesity levels down to the same rates they were in the 1980s, as doing so could save the NHS £66bn over the course of the children's lifetimes.
Last month, the prime minister launched the Better Health campaign which aims to slim Britons down to ease pressure caused by obesity on the NHS.
People living with obesity are also more susceptible to coronavirus, and new research commissioned by the World Bank shows obesity increases the risk of death from Covid-19 by nearly 50 per cent.
Boris Johnson, who himself is overweight and suffered from coronavirus, is set to introduce a slew of new public health measures to tackle obesity, including banning junk food adverts before 9pm and launching a free weight loss plan app.
But the IPPR said in its report that a fifth of children entering secondary school today are classified as medically obese, compared to less than two per cent of children being obese in the 1980s.
It recommended a non-essential levy of eight per cent be applied to unhealthy foods exceeding a set "energy density" to help the government reach its target of halving child obesity rates by 2030.
The report cited similar taxes on junk good in Mexico and Hungary, which have been successful in driving down consumption. Mexico introduced a one-peso-per-litre tax on any non-alcoholic drinks with added sugar, which resulted in a 10 per cent increase in price for the consumer.
Studies showed that in the first two years of the tax being applied, there was an average reduction of 7.6 per cent in household purchases of sugary drinks.
The IPPR also said the tax would provide an incentive to food producers to reformulate their products to be healthier.
It also called for a healthy food subsidy scheme, worth £21 per week, for all children on free school meals to redeem any essential foods, in recognition of demographic inequality. The scheme would cost £1.5bn a year and be funded by the fatty foods tax.
Chris Thomas, senior health fellow at the IPPR, said: "The disastrous impact of obesity on our health and society demands we go further. Success could facilitate the kind of major health gains the Victorians achieved through sanitation, or childhood immunisation in the 20th century.
"Failure could mean a century of stalled progress. Historically, major progress on health outcomes has come when contributions have come from across society – when business, community, people, government and public bodies have all played their part.
"We call on the government to recreate that approach," he added.
Health charity Diabetes UK agreed with the IPPR's recommendations and urged the government to "be ambitious" in its crackdown on obesity.
Chris Askew, CEO of Diabetes UK, said: "Obesity accounts for up to 85 per cent of the risk of Type 2 diabetes – a serious condition with life-threatening complications, that is more severe the younger you develop it.
"There is hope, and this does not have to be our reality. We believe the UK has the opportunity to make another 'giant leap' forward but it is integral that we shift to a preventative approach across society, and not put the blame and responsibility on the individual.
"The government must be ambitious and bring together all parties, only then we can begin to shape a society where our children's health is put first."
Responding to IPPR's new paper on obesity, Jonathan Ashworth, the shadow health secretary, said:
"Radically improving children's health and wellbeing is a priority for Labour.
"This report is a stark reminder we are amidst a childhood obesity crisis and that we need concerted government effort to bring obesity levels down. But instead of prioritising immediate action, ministers are embarking on a risky reorganisation including abolishing Public Health England and now can't even tell us who will be responsible for driving forward obesity work."
tinyurl
is.gd
clck.ru
ulvis.net
shrtco.de