Police officers have called the timing of the government's northern lockdown announcement "absolute nonsense" as authorities scramble to implement new rules.
The Department of Health said that laws would be passed to enforce the changes, including a ban on different households meeting in homes and gardens.
"The police will be able to take action against those that break these rules, including asking people to disperse and issuing fixed penalty notices starting at £100," a statement said.
But the new Health Protection Regulations had not been published by Friday afternoon, meaning that guidance on how police will enforce the change could not be distributed.
The West Yorkshire Police Federation, which represents rank-and-file officers in affected areas including Bradford, Kirklees and Calderdale, said they did not have time to prepare.
Its chair Brian Booth said: "Yet again we are struggling to police – and get to grips with – what can only be described as haphazard announcements made by the government in relation to tighter Covid-19 restrictions.
"It is an absolute nonsense that we as the police service have not been afforded the time to put things in place prior to an announcement."
Police were also "unaware" that the government would be announcing laws to make masks mandatory in shops across England on 13 July.
Senior officers were previously "in the dark" about Boris Johnson's announcement of the UK-wide lockdown on 23 March, and have repeatedly been left scrambling to update officers on changes to the Health Protection Regulations.
The Lancashire Police Federation, which represents officers in Blackburn, Burnley and other affected areas of the county, said officers would "encourage" people to follow the new rules before resorting to fines and arrests.
"Parts of the new regulations will be difficult, if not almost impossible, to enforce and sadly I fear it will once again be the already stretched police service taking the brunt of people's frustrations," its chair Rachel Hanley said.
The new lockdown was announced late on Thursday evening, ahead of planned celebrations for the Muslim religious festival of Eid al-Adha.
The timing generated questions of whether officials had failed to consider the impact of the bans on friends and relatives, or timed the lockdown deliberately.
Far-right extremists, including Britain First, used the lockdown to repeat unfounded claims that Muslims had been breaking coronavirus laws and spreading the illness.
Greater Manchester Police assistant chief constable Nick Bailey said the news was "upsetting" for Muslim communities and that officers would enforce guidelines "with understanding and compassion".
"Once the legislation comes into place, we will engage with people, explain the current circumstances and encourage people to do the right thing in complying with the government guidelines," he added.
"We will only take enforcement action as a last resort, when people are not listening and putting others at risk."
Mr Bailey also warned against attending illegal raves and large gatherings over the weekend, and appealed to the public not to make unnecessary calls to police.
There were concerns that the new rules would cause confusion because of differences in the guidance for different areas in the northern lockdown, the rest of England and the previous lockdown in Leicester.
Government guidelines state that people from different households should not meet in a private home or garden, but can still go to pubs, restaurants, places of worship and other indoor venues.
"You may attend these venues with people you live with (or are in a support bubble with), but should avoid interaction with others," the government website says.
"If you run such a business, you should take steps to ensure people do not interact with people they do not live with."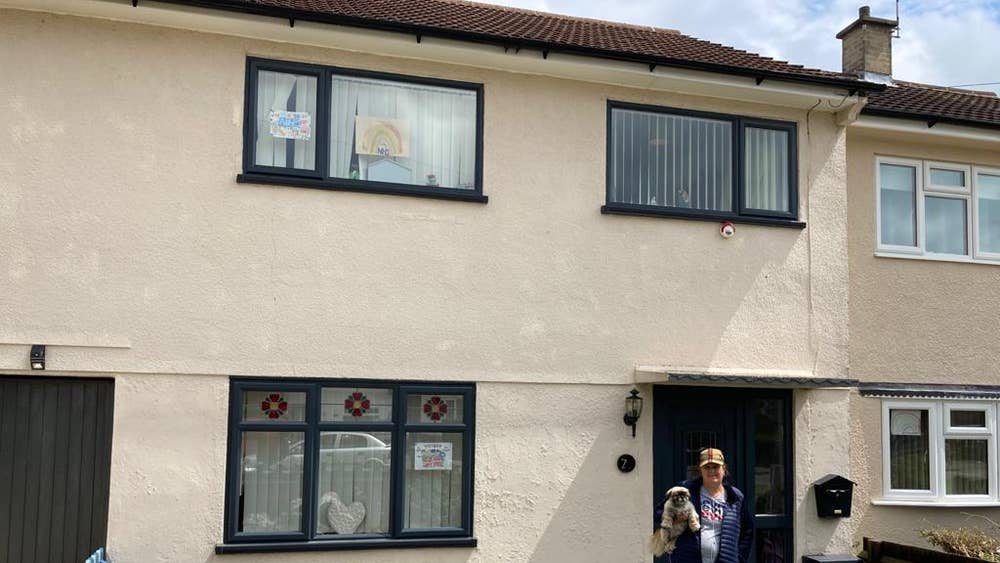 The UK's first local lockdown, in Leicester, saw all non-essential businesses forced to close, but in the northern lockdown only Bradford is affected, and only for indoor gyms and fitness centres.
Measures due to be lifted for the rest of England on Saturday, including allowing small wedding receptions and reopening bowling alleys and casinos, have been delayed for at least two weeks.
Boris Johnson announced that face coverings will become mandatory in indoor settings such as museums, galleries, cinemas and places of worship from 8 August.
In a Downing Street press conference on Friday, the prime minister revealed a new slogan, "hands, face, space", that was widely ridiculed.
England's chief medical officer, Professor Chris Whitty, warned that it might not be possible to ease lockdown further, saying the UK has "probably reached near the limit or the limits" of what can be done to reopen society.
"We have to be realistic about this," he added. "The idea that we can open up everything and keep the virus under control is clearly wrong."
The Office for National Statistics (ONS) said there has been an increase in the number of people testing positive for coronavirus in England, with Mr Johnson saying the prevalence of the virus in the community is likely to be rising for the first time since May.
According to the ONS, between 20 and 26 July there were around 0.78 new Covid-19 infections for every 10,000 people in the community population in England – equal to around 4,200 new cases per day.
This is up from an estimated 2,800 new cases a day in the previous week.
Data released on Friday also showed the R value for the UK is between 0.8 and 0.9, a slight change from 0.7 to 0.9.
tinyurl
is.gd
u.nu
clck.ru
ulvis.net
shrtco.de