Matt Hancock's "paltry" £13-a-day offer for people on low incomes forced to self-isolate because of the coronavirus is not generous enough to make it affordable for workers to stay at home, unions and local leaders have warned.
In response to widespread calls for financial support to encourage compliance with self-isolation instructions, the health secretary today announced that those testing positive for the virus will get £130 for their 10-day quarantine period, while household members and contacts, who have to isolate for 14 days, will get £13 a day up to £182.
The new means-tested benefit will initially be paid only to people in designated outbreak areas, though Mr Hancock indicated it could be extended more widely if successful.
But local government leaders in areas covered by the scheme warned that the payments would not compensate for income lost through self-isolation.
And the TUC's general secretary, Frances O'Grady, called for the payment to be increased to the level of the £320-a-week "real living wage".
UK news in pictures

Show all 50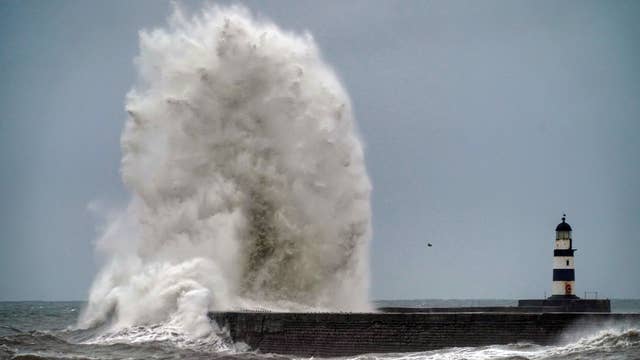 "These paltry payments will not make the difference needed," said Ms O'Grady. "Every worker should have the right to decent sick pay so they can help stop the spread of the virus. Ministers shouldn't need a trial to know that's the right thing to do. And sick pay must not become a postcode lottery.
"The sooner government gets on with delivering fair sick pay for everyone, the quicker we will beat this pandemic. It should be at least as much as the real Living Wage – £320 a week – so everyone who needs to self-isolate can afford to."
The Labour leader of Pendle Council, Mohammed Iqbal, told BBC Radio 4's Today programme: "I welcome the fact that there is a financial package in place, but the figures that the government have introduced are really a slap in the face for those people who sadly test positive.
"If you are somebody who works full-time who's not able to work from home, what the government is saying is that they will pay £4.55 an hour to self-isolate. That is not good enough. The worry that I've got is that people who test positive or are told to isolate, there is no incentive there for them to stay at home."
Oldham Council leader, Sean Fielding, said: "I am pleased that the government have agreed to at least provide some financial help for those being asked to self-isolate in Oldham. Sadly this offer is nowhere near enough to provide real support, and it shows how out of touch with ordinary people this government is."
And the mayor of Greater Manchester, Andy Burnham, said the payment "goes nowhere near far enough", adding that people need "full pay".
In a round of media appearances to launch the scheme this morning, Mr Hancock stressed that the payments will come on top of any other welfare benefits, such as universal credit, but acknowledged that some workers will be worse off because of staying at home.
Mr Hancock said the extra financial support for people on low incomes who are required to self-isolate in lockdown areas was "set at the level of statutory sick pay".
When it was put to him that people self-isolating would be losing income from their jobs, Mr Hancock said: "Only in some cases, but absolutely we acknowledge that.
"It's set at the level of statutory sick pay in order to make sure that people don't lose out from doing the right thing."
Mr Hancock insisted that the much-criticised NHS test and trace system, which tracks down known contacts of coronavirus patients, was now working "incredibly effectively" and would be bolstered by the payments to encourage compliance.
"One of the challenges is we want to get NHS Test and Trace up to over 80 per cent of contacts, getting them to self-isolate – we're at just over 75 per cent, so we're nearly there but not quite there," he said.
"We talk to all these people because NHS Test and Trace phones them up and has a conversation, and one of the things, especially in areas of low income, that is causing some people to say, 'I can't do that,' or, 'I can't give you the contacts,' is because they need to go to work.
"Bringing in extra support, in addition to the universal credit they get, if people self-isolate is one of the things that people have been asking for to get those rates up, because it really matters that the people that need to self-isolate do because that's how we stop the spread of the virus."
Asked if £13 a day in additional support was enough, Mr Hancock said: "We've set it at the level of statutory sick pay and obviously we will be working to see how effective this is on the ground."
To be eligible for the payment, individuals must be in employment that they would miss out on because of self-isolating, and their income must be low enough that they are either claiming universal credit or working tax credit.
The government says payments will be provided within 48 hours of a person providing the necessary evidence that they qualify for the payment: a notification from NHS test and trace, and a bank statement. Ministers say they will try to prevent fraud by using welfare check-ins, phone calls, and employment checks.
The policy will initially be introduced on a pilot basis in Blackburn, Darwen, Pendle and Oldham – with the possibility that it could be extended to other "areas of high Covid-19 incidence" where local lockdowns are imposed.
Mr Hancock was today meeting with the chief medical officer, Chris Whitty, and officials from the Joint Biosecurity Centre to determine whether restrictions can be eased in areas including Greater Manchester, Leicester, Blackburn, Bradford and Oldham, where local lockdown measures have been imposed to damp down spikes in infection.
"The local lockdowns are increasingly working," he said. "Where we've put in local lockdowns, like in Luton and in Leicester and parts of the northwest of England and parts of West Yorkshire, we're seeing these case rates come down, which shows that the way we are trying to keep control of this virus by having these local lockdowns is working."
People who test positive for the virus will get £130 for their 10-day isolation period, while their household members, who have to isolate for 14 days, and their named contacts, will get £13 a day up to £182.
But because of the low income threshold for the payments, many freelancers and self-employed people who earn more money but would still struggle to pay the bills if they are made to self-isolate, will still get no help.
Anneliese Dodds, the shadow chancellor, said it was "concerning" that the scope of who could receive the payments was limited to only some areas and that it was set at a low level.
"Effective local lockdowns depend on people self-isolating when they're supposed to. Labour has been warning for months that the government needs to make sure that people can afford to do the right thing, but once again ministers have taken far too long to realise there's a problem," she said.
"Just last week the chancellor suggested there was no need to change the system for people who have to self-isolate. Now the health secretary – who confessed that statutory sick pay in the UK isn't enough to live on – thinks the solution is to offer people who aren't currently eligible the same limited level of support.
"It's concerning that this will only apply to a limited number of areas with high rates of Covid-19. The instruction to self-isolate applies to everyone in the country, so everyone should get the support they need to self-isolate."
tinyurl
is.gd
u.nu
clck.ru
ulvis.net
shrtco.de