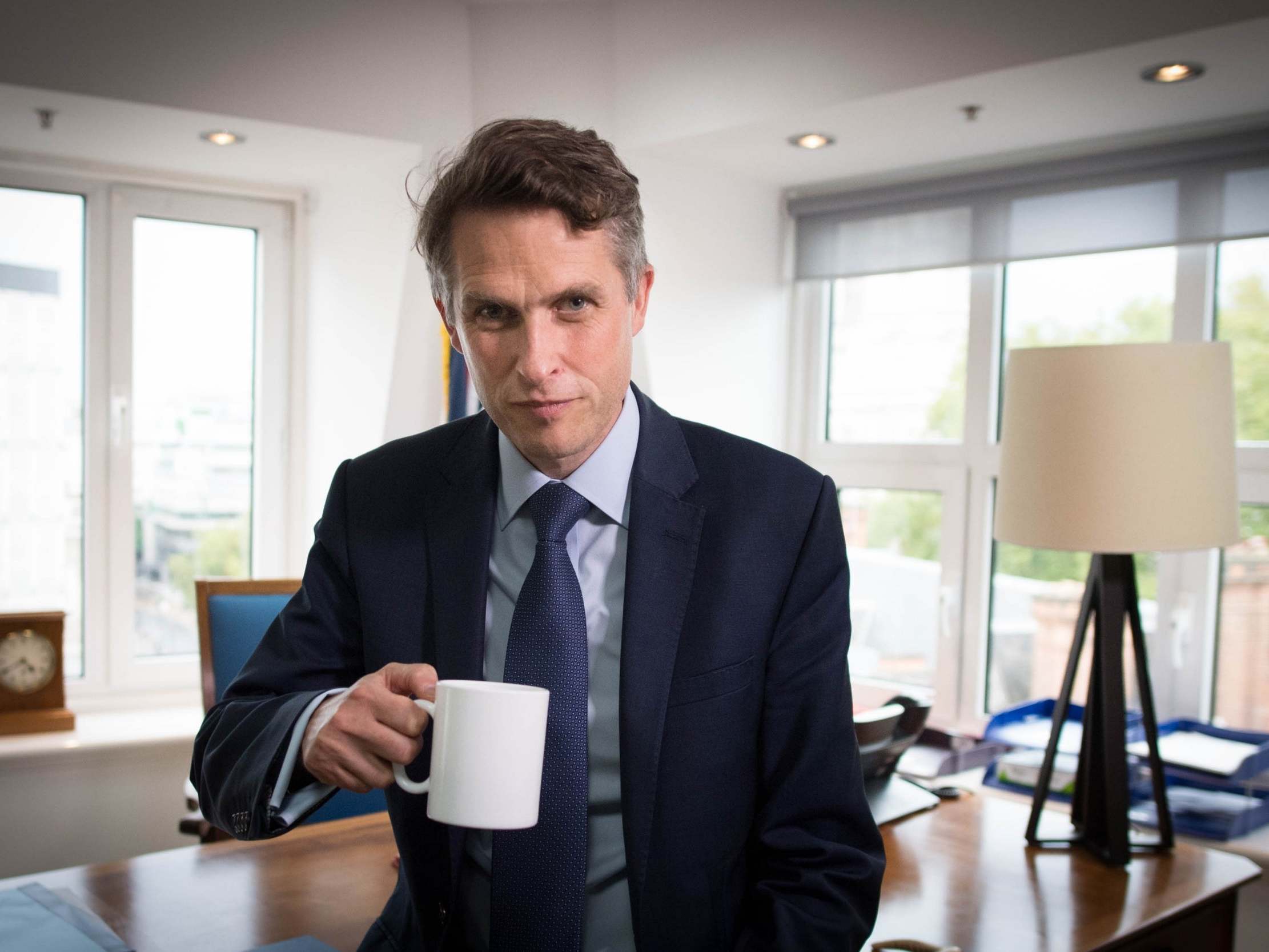 Education secretary Gavin Williamson and the exams regulator Ofqual were warned at least one month ago about flaws in the government's moderating system for A-level and GCSE exams, according to reports.
The Department for Education (DfE) was forced into a humiliating U-turn this week after a controversial algorithm used to moderate results in the absence of exams was abandoned and replaced with estimated grades from teachers.
Mr Williamson said on Monday that he only became aware of major problems with the Ofqual algorithm over the weekend.
However, two reports have claimed both the minister and the regulator were warned in advance that the system for moderating results was unreliable and risked giving students unfair grades.
The Times reported Mr Williamson was warned directly by Sir Jon Coles, a former director-general for schools at DfE, early in July that the algorithm risked hundreds of thousands of students being given inaccurate results.
Sir Jon said the system for A-level and GCSE grades would only be 75 per cent accurate, putting hundreds of thousands of students at risk, the newspaper reported.
Meanwhile, The Guardian said external advisers warned Ofqual its formula for deciding grades was "volatile" and could produce erratic results.
In both cases, the papers reported sources who said concerns about the algorithm were pushed aside due to worries about teacher-assessed grades leading to grade inflation.
DfE was also warned in July by MPs on the Commons Education Committee that disadvantaged or black, Asian and minority ethnic (Bame) students could be at risk of missing out on grades they deserved due to unconscious bias in the moderating system.
Robert Halfon, the committee's chair, said there were "serious worries" about the fairness of the model developed by Ofqual.
"There is a risk it will lead to unfair bias and discrimination against already disadvantaged groups," Mr Halfon said.
On Wednesday, DfE said it had "full confidence" in Ofqual amid the backlash against the moderation system after Mr Williamson was accused of shifting the blame to the regulator for the crisis.
"As the government has made clear, we have full confidence in Ofqual and its leadership in their role as independent regulator and we continue to work closely with Ofqual to deliver fair results for our young people at this unprecedented time," DfE said in a statement.
"The decision they took to move from moderated grades to centre assessed grades was one that we agreed with.
"Our focus remains on working with Ofqual to ensure students receive their final GCSE, AS level and A-level results this week so that they can move on to the next stage of their lives."
Additional reporting by PA
tinyurl
is.gd
u.nu
clck.ru
ulvis.net
shrtco.de