The UK's first fully-fledged scheme to provide heroin users with a safe and legal supply of the drug has been extended for a further year, after showing "very promising results".
Heroin-assisted treatment has been used successfully for decades in Switzerland, based in part on Britain's long-forgotten model of heroin prescribing, and despite "impressive" UK trials, government funding for post-pilot schemes was removed in 2015.
But in Cleveland and Glasgow, police and local health experts have pushed in recent years for the creation of two of the UK's first fully-fledged centres, both of which are now up and running, providing access to medical-grade diamorphine twice per day and to wider social support.
Campaigners celebrated the first "dramatic" results from Middlesbrough's scheme on Wednesday, which found a vast reduction in re-offending rates and use of street drugs, and significant improvements in participants' health and quality of life, including seeing those homeless at the outset placed in accommodation.
Thirteen of the city's most at-risk heroin users, who had found other treatments unsuccessful and were of concern to criminal justice agencies and health services, accessed the programme – which will now be largely funded by money seized from criminals. Eight remain, while five dropped out or were suspended.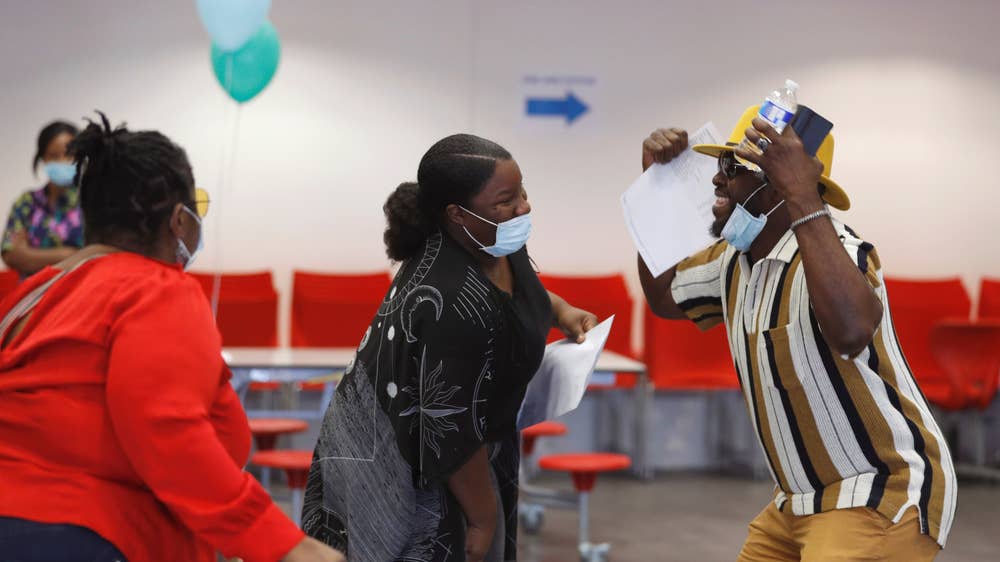 Researchers studied six of the participants over 29 weeks in the programme, who prior to the scheme had been responsible for at least 541 crimes at an estimated cost to the public purse of £2.1m.
Between them, they committed just three lower-scale offences over 29 weeks of treatment.
After this period, four had not reoffended. One completed their probation period but committed one crime – down from an average of three offences every six months prior to the programme.
The other participant, who had previously not gone longer than two weeks between prison sentences having committed some 239 crimes, committed two offences during treatment.
"I used to shoplift to feed my habit," one of the participants told researchers. "I needed at least £40 a day for my addiction. Even day, seven days a week. That's £40 I'd sell it for so it had to be £80's worth of their stock. Seven days a week at £80 a day.
"I don't need to do that now. I've stopped doing all that."
The estimated annual cost of each participant's diamorphine is £12,000, in addition to staffing and administration costs. Tablet and powder forms of diamorphine are considerably cheaper but Home Office regulation restricts their use.
In addition to a 99 per cent reduction in illicit heroin use and 98 per cent for cocaine, researchers noted clients' on average used less of every other type of drug measured, save for tobacco. Four of the cohort did not test positive for illicit heroin at any point between weeks 19 and 29.
With the need to constantly fund street heroin removed, individuals were able to engage on a one-to-one basis at the clinic with various agencies including health, housing and welfare.
Though this additional engagement was put on hold because of coronavirus, the twice daily supervised diamorphine injections have continued, with a 98 per cent attendance record.
None of the six were homeless after one month, with four in secure accommodation after four months. At the outset, just two of the cohort lived in secure accommodation, with an additional two sleeping rough.
Furthermore, scores for their psychological and physical health – based on self-declarations – all more than doubled after just one month of treatment, rising by 329 per cent and 142 per cent respectively after seven months.
The number of self-declared hospital visits and ambulance requirements were also reduced, with only four ambulance call-outs and no A&E visits in six months, compared with two of each in the month prior to treatment.
"The latest analysis suggests the pilot has delivered very promising results and so it was very important we find the funding to continue," said Cleveland Police and Crime Commissioner Barry Coppinger, who launched and part-funds the scheme.
"I'm delighted that money seized from criminal gangs who have blighted local communities is now being used to fund this pioneering approach that brings hope to users and their families and improves local life for residents and businesses."
He added: "We should not forget we are talking about entrenched users who have been on a cycle of committing crime to fund addiction for over 20 years. Prison, increased sentencing, police crackdowns and all other efforts to break that cycle have failed nationally and, indeed, globally.
"There have been setbacks, as was expected, and Covid has thrown up a whole new challenge that no-one could have expected, but overall the early signs are very promising."
Martin Powell from Transform Drug Policy Foundation, who has been campaigning for the roll-out of HAT clinics for years, added: "These results are a testament to incredible work, which has led to reduced crime, fewer ambulance call outs and lower costs to the NHS.
"Most importantly, vulnerable lives have been turned round. None of the clients are now sleeping rough, and their treatment has been stabilised.
"But we shouldn't be surprised. Heroin prescribing clinics have achieved similar benefits from Vancouver to Geneva. This only adds to the evidence for their value.
"The government should ensure all areas have the funds needed to adopt this approach, for the benefit of everyone."
Starting in the 1920s, Britain's model of prescribing heroin to those who required it was known globally as the British System, with the number of known users – who could pick up prescriptions in Boots the chemist – rarely surpassing 1,000 until the late 1960s.
This practice was effectively prohibited in the 1970s and, as the black market grew, the number of heroin users grew to more than nearly half a million by the mid-1990s.
"The UK only developed a heroin problem the moment doctors were stopped from prescribing it," said former undercover drugs detective Neil Woods, co-author of Drug Wars, which charts the history of the British system.
"Gifting such a lucrative market to organised crime was madness. Doing so has taken us on the journey to the point where children are now exploited to sell it through county lines."
Meanwhile, Swiss researchers developed heroin-assisted treatment, basing their model in large part on the old British System, and setting up the first such clinic in 1994.
The model has since spread to Germany, Holland, Denmark and Belgium, and was also trialled successfully in Darlington, Brighton and London in the years leading up to 2009.
After lead researcher John Strang, of King's College London, recommended it be made available to select users following "impressive" results, three post-pilot centres were opened in 2012.
But despite a pledge to honour Dr Strang's recommendations, central government funding was later removed and the schemes were closed in 2015.
Mr Woods, now chair of LEAP UK – an anti-drugs war partnership of former law enforcement officials - welcomed the "dramatic" results from the Cleveland clinic, saying: "What politician or police leader can ignore results like this?"
Despite an effective ban in the 1970s, diamorphine prescriptions have since remained legal under Home Office regulations, and – as revealed by The Independent last August – 280 people still received a prescription for take-home diamorphine in 2017-18.
As such, some have pushed for the heroin-assisted treatment model to go further in allowing a wider proportion of heroin users access, and by eventually allowing for take-home prescriptions to reduce the necessity of daily clinic visits.
"Imagine what could be achieved if this was made easier and cheaper through government action?" Mr Woods said.
"More liberal heroin prescribing could mean that vulnerable people are rescued from the exploitation of organised crime before they are in such a mess, before they've been further traumatised by the system.
"Forget vacuous moral judgements. It's time to save lives and reduce crime. Cleveland have shown the way."
The results of the first year of Middlesbrough's programme will be evaluated by Teesside University starting in October 2020.
Following its extension, the next year of the scheme will be largely funded by money seized from criminals under the Proceeds of Crime Act.
tinyurl
is.gd
u.nu
clck.ru
ulvis.net
shrtco.de