Labour has called for an investigation into the sacking of the Department for Education's top civil servant, amid anger that officials rather than ministers have carried the can for a series of policy failures.
A former head of the civil service described Jonathan Slater's removal as a "complete disgrace" which would fuel a "corrosive" relationship between ministers and Whitehall officials.
Shadow minister Helen Hayes said the buck for the summer exams fiasco and the failure to reopen schools as planned in June should stop with the prime minister, accusing Boris Johnson of scapegoating civil servants and being "prepared to blame absolutely everybody but himself" for problems caused by his political decisions.
She stopped short of demanding the resignation of education secretary Gavin Williamson, telling BBC Radio 4's Today: "That is the decision for the prime minister to take, and I hope that he will take a decision and that he won't U-turn on it in the future."
But she added: "If Gavin Williamson's performance as education secretary was assessed by teachers, pupils and parents, he would given a D and it would probably be downgraded to a U."
UK news in pictures

Show all 50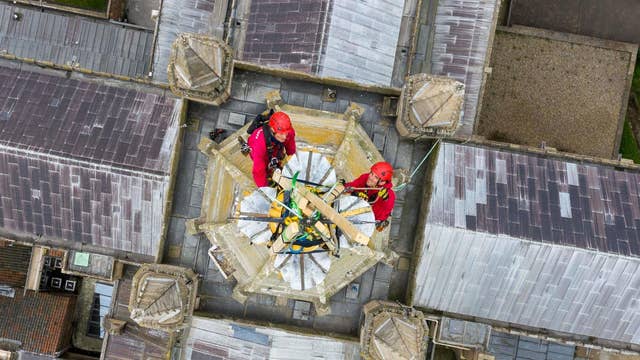 Mr Slater is the second senior education official, after Ofqual chief regulator Sally Collier, to lose his job in the wake of the exam grading fiasco which saw thousands of A-level students awarded results way below teachers' predictions. His departure came just days before the return of pupils to schools in England and Wales next week, a crucial part of the nation's withdrawal from coronavirus lockdown which he had responsibility for overseeing.
He is the fifth head of a government department to be ousted since Boris Johnson returned to office in December's election with his top adviser Dominic Cummings intent on a shake-up of Whitehall to concentrate more power in the prime minister's hands. Announcing his departure on Wednesday, the DFE made clear the decision to force him out had been made personally by Mr Johnson, who demanded "fresh official leadership" in the department.
Former civil service chief Lord (Bob) Kerslake told Radio 4's The World Tonight that his dismissal was "a complete disgrace", adding: "I know Jonathan Slater and he's a very capable, experienced, conscientious senior civil servant.
"I'm afraid what's happened is they've decided that someone has got to take the rap here, and it's going to be the civil servant
"I think the issue is the quality of the ministers. We can't get into a situation where the buck is passed every time something goes wrong. It's corrosive for the relationship between ministers and the civil service … Officials advise, ministers decide."
Ms Hayes said Whitehall was seeing "a very disturbing pattern of civil servants time and again taking the fall for the incompetence and failures of ministers".
The shadow Cabinet Office minister said a senior figure from outside the DFE should be brought it to look into the circumstances around the departures of Mr Slater and Ms Collier.
"We certainly need more transparency and an investigation would be the right way to go about establishing whether there were any issues in both of these departments," she told Today.
"The way that the government would typically undertake an investigation within the civil service would be to appoint somebody from either from outside or from another civil service department to look at what what what had gone on. A summary sacking of the permanent secretary at the instruction of the prime minister is a very unusual way for the government to be meddling in the civil service."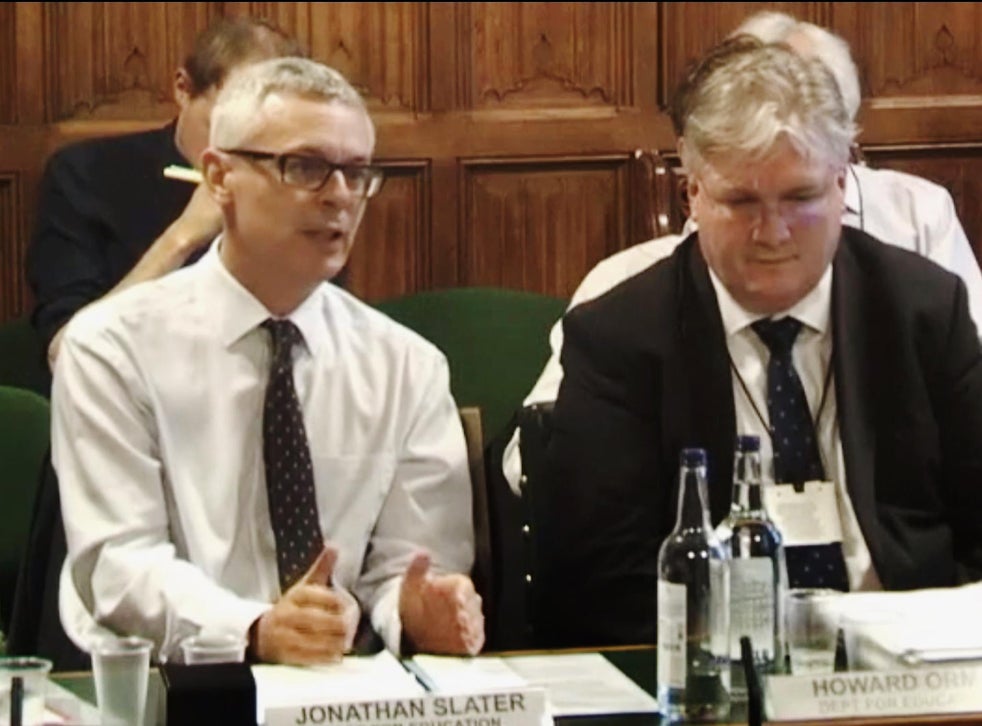 Ms Hayes said: "If there are problems within civil service departments, there is due process for that. What's concerning about this is a constant meddling and summary sackings taking place to distract from the responsibility that Boris Johnson and his government bear for their lack of political leadership on these issues.
"The chaos that we've seen around exam results has been a consequence of the political decisions that the government has made and it is really ministers who should be accountable for those decisions.
"Gavin Williamson had two jobs - to get our schools back open for our children and to ensure that they received their grades fairly - and parents across the country have seen the chaos, the incompetence and indeed the distress which the government's handling of these issues has caused.
"But this is a wider issue than simply about Gavin Williamson. We have a prime minister who promised a world-class education for every child, who said that the buck stops with him.
"The reality is that he seems prepared to blame absolutely everybody but himself. Yesterday he was blaming an algorithm for the consequences of his own political decision-making.
"So this is a much wider question than any one individual and the buck stops with the prime minister."
tinyurl
is.gd
clck.ru
ulvis.net
shrtco.de