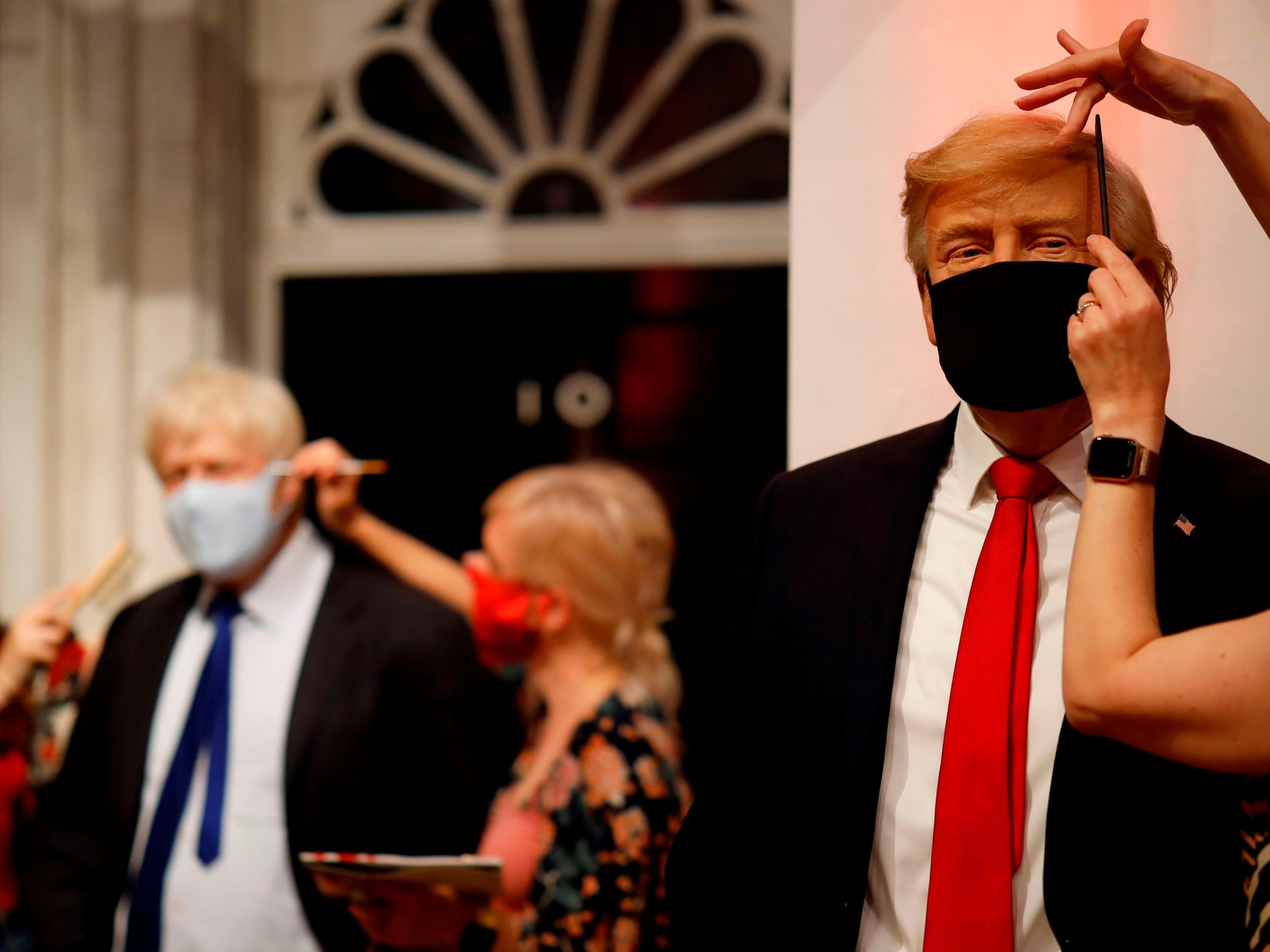 Less than two fifths of people in the UK believe Boris Johnson is handling the coronavirus pandemic competently, according to a new poll.
The UK Prime Minister scored just two points higher than US President Donald Trump in the recently published research from Ipsos MORI, which sought to compare the public perceptions of leaders from Australia, Italy, the UK and US.
More than 1,000 people in each country were questioned in late May and early June in order to gauge the level of trust in politicians and institutions during the Covid-19 crisis.
Evaluations of Australian Prime Minister Scott Morrison and Italian Prime Minister Giuseppe Conte were considerably more favourable.
At least half of those questioned in Australia and Italy said they either agreed or strongly agreed that their leader was handling the outbreak competently.
Johnson scored even lower than Trump in terms of perceived empathy, with less than a third of participants in the UK saying they thought he cared about people like them.
Christabel Cooper, a data analyst and Labour councillor in London, said the lack of public trust could be one reason why Covid-19 cases have not risen on the same scale as many other countries.
"Clearly trust in government and leadership is more of an issue in Britain than in some other countries (unsurprising given the high UK death rate)," she tweeted.
"And this presumably feeds through to British reluctance to go along with government encouragements to resume normal activities."
The UK currently has the highest number of deaths per capita than any other country in the survey, with more than 600 confirmed Covid-19 deaths per million people.
Beyond politicians, trust and confidence in the media was also far lower in the UK compared to other countries.
One area that the UK did perform relatively well compared to Australia, Italy and the US was with its healthcare system, with 84 per cent of people saying they had confidence in the NHS.
Those questioned in the UK also had higher confidence in the World Health Organisation (WHO) compared to the other countries.
Nearly two thirds of people in the UK said they had "a great deal" or "quite a lot" of confidence in WHO, compared to just over half of people in Australia, Italy and the US.
tinyurl
is.gd
u.nu
clck.ru
ulvis.net
shrtco.de