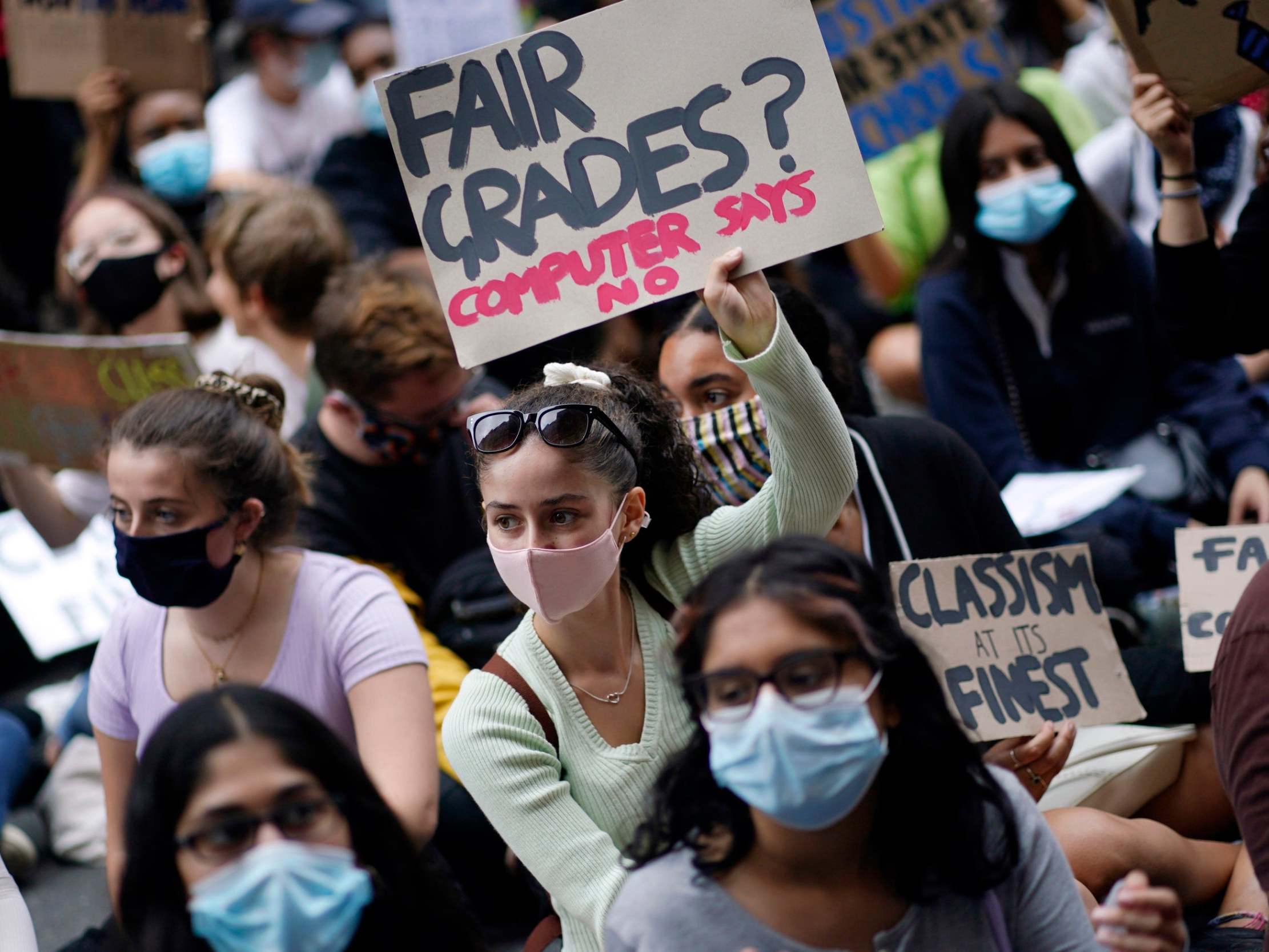 There will be a review into how Ofqual's statistical model designed to calculate this year's exam grades was developed, a regulatory body has said.
A-level and GCSE students have now been allowed to take their teacher-estimated grades if they are higher than moderated ones, following outcry over the controversial grading system which downgraded tens of thousands of A-level results.
The Ofqual – England's exam regulator - algorithm was meant to moderate the process of awarding grades in the country, preventing teachers awarding what the exams watchdog described as "implausibly high" marks to pupils. It came under fire over its perceived unfairness and the way it particularly appeared to penalise bright children from disadvantaged schools.
The Office for Statistics Regulation said they will review to what extent all the UK's qualifications' regulators developed their models in line with the principles set out in the code of practice for statistics.
It will not review the implications of the model on individual results or take any view on the most appropriate way to award grades in the absence of exams, it added.
The review comes after the The Royal Statistical Society (RSS) wrote to the OSR highlighting its concerns about the models used to determine students' grades following the cancellation of exams during the coronavirus outbreak.
GCSE and A-level students in England, Wales and Northern Ireland have been allowed to receive grades based on their teachers' estimates, if higher than moderated grades, following outcry.
The chairman of Ofqual has said there was "no easy solution" to determining grades while exams were cancelled due to coronavirus.
Roger Taylor said: "Ofqual was asked by the secretary of state to develop a system for awarding calculated grades, which maintained standards and ensured that grades were awarded broadly in line with previous years. Our goal has always been to protect the trust that the public rightly has in educational qualifications."
He added: "But we recognise that while the approach we adopted attempted to achieve these goals we also appreciate that it has also caused real anguish and damaged public confidence."
Mr Taylor announced the system would change, so that students could either take their teacher-estimated grade or their moderated one – whichever was higher.
Sharon Witherspoon, the vice president of the RSS, welcomed the OSR review into how the UK's qualifications' regulators developed their statistical models.
"The lack of transparency around the process has not only caused significant distress for thousands of students, it has threatened to undermine public trust in statistics and their use," she said. "It is therefore right that the Office for Statistics Regulation looks into these issues to ensure this does not happen again."
Statistical ​models were originally used to decide what grades to award A-level students in England, Wales and Northern Ireland, and Scottish Higher students in Scotland.
...
tinyurl
is.gd
u.nu
clck.ru
ulvis.net
shrtco.de