Police are hunting for a man who abducted his three sons from their London foster home at knifepoint.
Investigators said they had not been able to trace Imran Safi and the children, aged three, five and six, since they disappeared a week ago.
Detectives believe there is a "strong possibility" that the boys may have been taken abroad, or are being hidden in the UK by accomplices.
Mr Safi turned up at their foster home in Coulsdon Road, Croydon, at around 6pm on 20th August as his sons were playing in the garden.
Commander Jon Savell told a press conference the children's foster mother was threatened and left with minor injuries.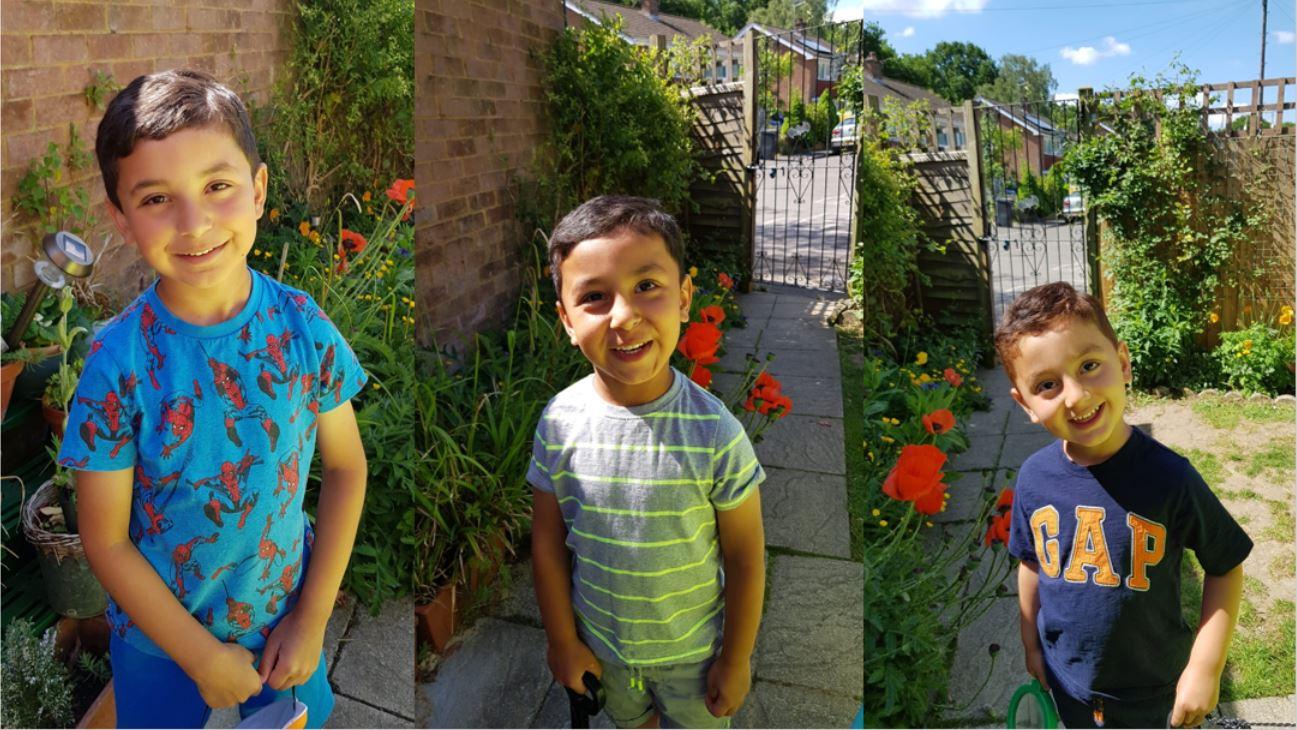 "Safi was in possession of a knife and the foster mother was assaulted in order to get control over her so he could get the three boys away," he added.
"Thankfully there were only minor injuries but she was very shaken."
Mr Safi is believed to have driven the children away in a red Nissan Qashqai, which has since been recovered by police.
Bilal Safi, Mohammed Ebrar Safi, and Mohammed Yaseen Safi, aged six, five and three, are not believed to be at "imminent risk of physical harm", police said.
The children had been in foster care for "some time" and were shortly to be formally adopted – a factor police are looking at as a potential motive for the abduction.
Mr Safi is an Afghan national, but has links to Pakistan, and an "all ports alert" has been issued to all airports and borders.
"We believe there is a strong possibility Safi has been able to take the three boys out of the country, or they may be stashed away in the London area or elsewhere," Mr Savell said.
"The longer time goes on, the stronger the possibility is that they have been able to get out of the country, because it would be difficult to keep three young boys hidden for a week."
Scotland Yard said it was working closely with national and international agencies to ensure any movement into foreign countries is identified.
Eight people have been arrested in the UK in relation to the abduction.
The two women and six men, who are all members of Mr Safi's family or his associates, have been released on bail as enquiries continue.
Mr Savell said the fact that normal investigative techniques had not generated any firm leads on the children's whereabouts led police to "suspect that there may be helping Safi, that this was a planned event, and other people may have been involved".
He added: "Our absolute priority at this moment in time is the welfare of these three children. They have been taken from a place of safety and we are growing increasingly concerned about their wellbeing, particularly as we remain in the midst of a global health crisis."
Detective Chief Superintendent Dave Stringer said the abduction would cause "great shock and upset in the local community
"We have reason to think there are people in the local area who may have seen activity around the [foster home], and there may be people connected to the family or local who know what has happened and why," he told the press conference.
"I would strongly appeal to them to do the right thing.
"These children were happy, settled. They should have been returning to school imminently, seeing their friends, being looked after in a safe place, sleeping in their own beds and we want to get them back there as soon as possible."
Detectives are appealing for information on movements of the red Nissan Qashqai, registration PK13 WFO, on the afternoon of 20 August.
Anyone with information on the vehicle, Mr Safi or the children is asked to call the investigation room on 07942599374 or contact Crimestoppers anonymously on 0800 555 111, quoting crime reference number 6143/20AUG20.
Scotland Yard advised anyone who sees Mr Safi to avoid approaching him and call police immediately on 999.
tinyurlis.gdclck.ruulvis.netshrtco.de