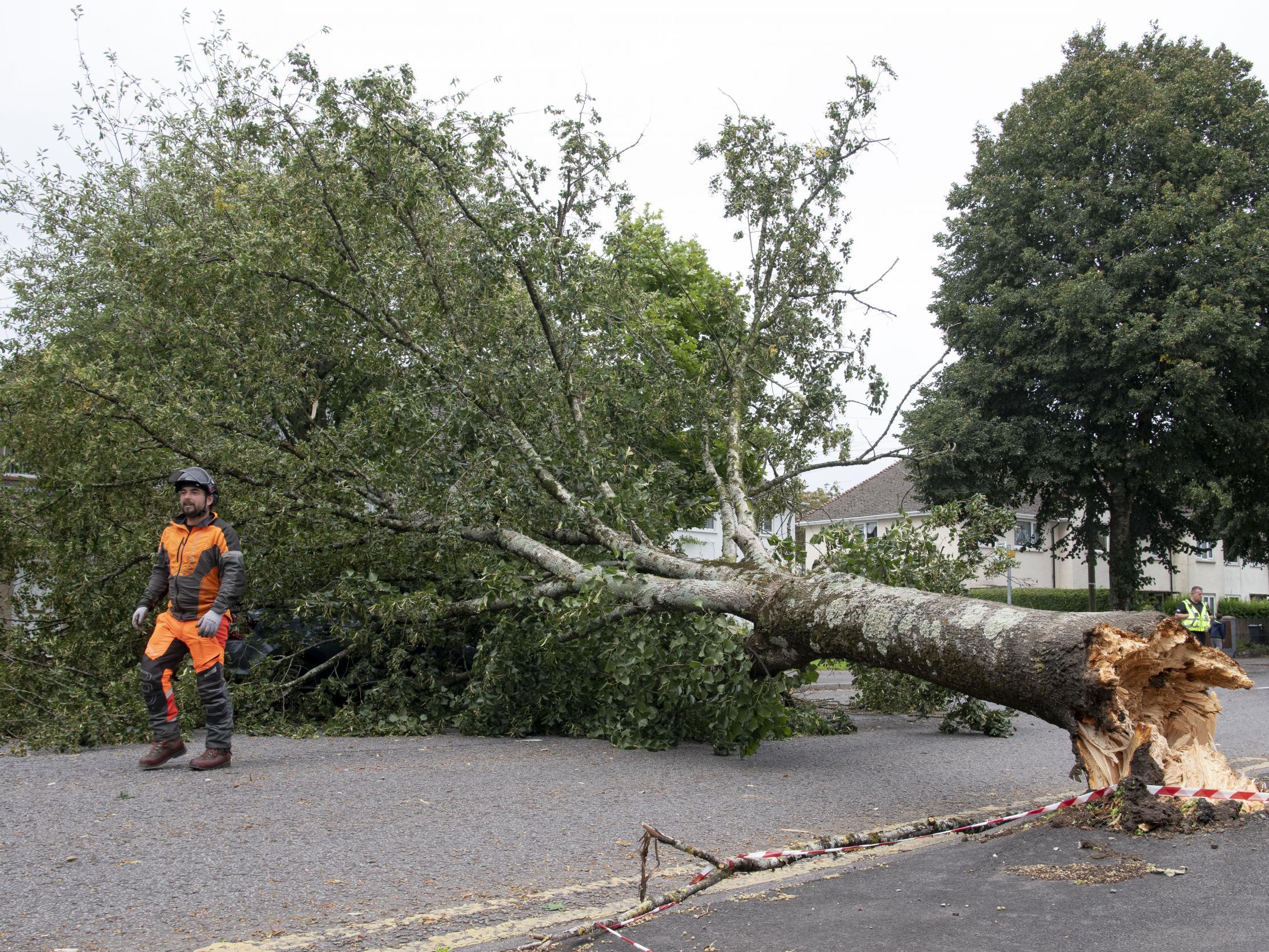 Storm Francis has moved on after battering the UK with extremely high wind speeds on Tuesday, according to the Met Office.
The extreme winds felt overnight have subsided right across the UK as calmer conditions blow in from the west. Weather warnings remain in place for much of England and Wales this morning but nowhere will see wind speeds anywhere near the 81mph peak recorded off the Isle of Wight on Tuesday.
Met Office forecaster Craig Snell said: "Francis has now pretty much moved off shore and it's now just a slow gradual improvement."
Northern parts of the UK will wake up to rain on Wednesday morning which will clear eastwards. Sunny spells will follow though showers are expected in most areas.
Drivers are warned that there will be some "very unpleasant" conditions on the roads until midday Wednesday.
RAC breakdown spokesperson Rod Dennis said: "An amber weather warning covering a swathe of western Britain means there is a real risk of disruption to journeys from flying debris such as tree branches."
On Thursday, most areas can expect a dry start though this will give way to patches of rain across large parts of the UK, particularly in Wales, Scotland and northern England.
Looking ahead to the weekend, Britons can expect showers over Friday and Saturday, though conditions will be mostly dry with sunny spells.
Additional reporting by Press Association