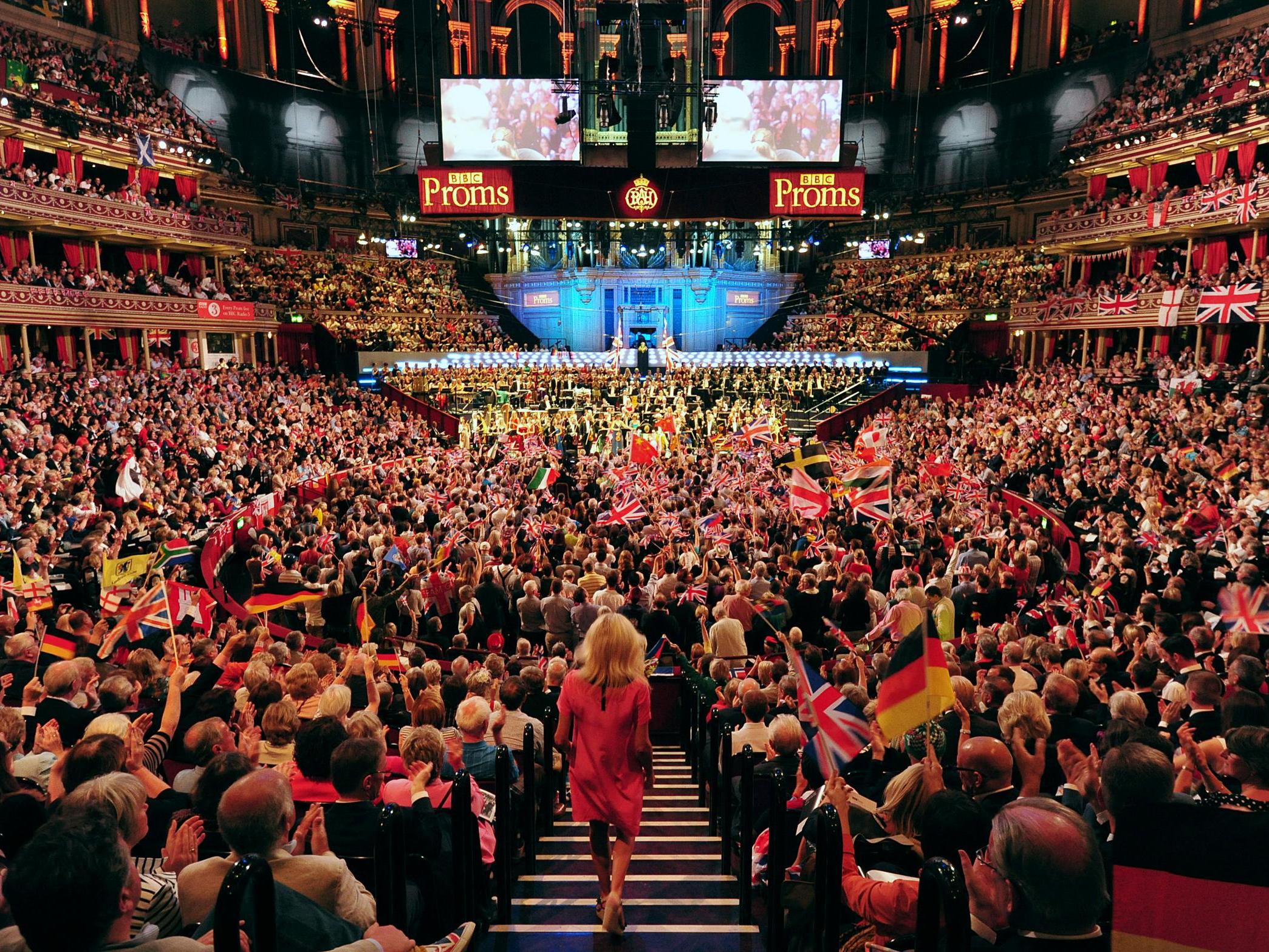 "Land of Hope And Glory" and "Rule Britannia!" will be performed at the Last Night of the Proms, the BBC has confirmed, following speculation they may be scrapped this year.
Both songs were included in a programme unveiled by the broadcaster on Monday after The Sunday Times reported they were up for discussion in light of the Black Lives Matter movement.
Organisers were reportedly concerned about the anthems' links with colonialism and slavery.
In a statement confirming the songs would be performed, the BBC's condemned "unjustified personal attacks" against this year's conductor for the Proms.
Dalia Stasevska, who was reportedly was among those eager to update the programme, has received abuse on social media following Sunday's reports.
The BBC said: "We very much regret the unjustified personal attacks on Dalia Stasevska, BBC Symphony Orchestra principal guest conductor, made on social media and elsewhere.
"As ever, decisions about the Proms are made by the BBC, in consultation with all artists involved."
The corporation's statement said: "With much reduced musical forces and no live audience, the Proms will curate a concert that includes familiar, patriotic elements such as Jerusalem and the national anthem, and bring in new moments capturing the mood of this unique time, including "You'll Never Walk Alone", presenting a poignant and inclusive event for 2020."
Downing Street had earlier waded into the controversy. A No10 spokesperson had said the matter was one for the BBC and Proms organisers "but the PM previously has set out his position on like issues and has been clear that while he understands the strong emotions involved in these discussions, we need to tackle the substance of problems, not the symbols".
Oliver Dowden, the culture secretary, said also expressed concern over the speculation and said "confident, forward-looking nations don't erase their history".
He wrote on Twitter: "Rule Britannia! and Land of Hope and Glory are highlights of the Last Night of the Proms."
The cabinet minister said he had raised concerns with the BBC following reports it was considering dropping the songs from the programme.
Recent protests in support of the Black Lives Matter movement sparked conversations over how the UK should deal with its past. Demonstrators and local officials have removed statues with links to slavery and colonialism, but some politicians and counter-protesters have opposed such moves.
International protests took place against racism and police brutality following the death of George Floyd, a black American who died after a police officer knelt on his neck for more than seven minutes.
Additional reporting by Press Association
tinyurlis.gdclck.ruulvis.netshrtco.de