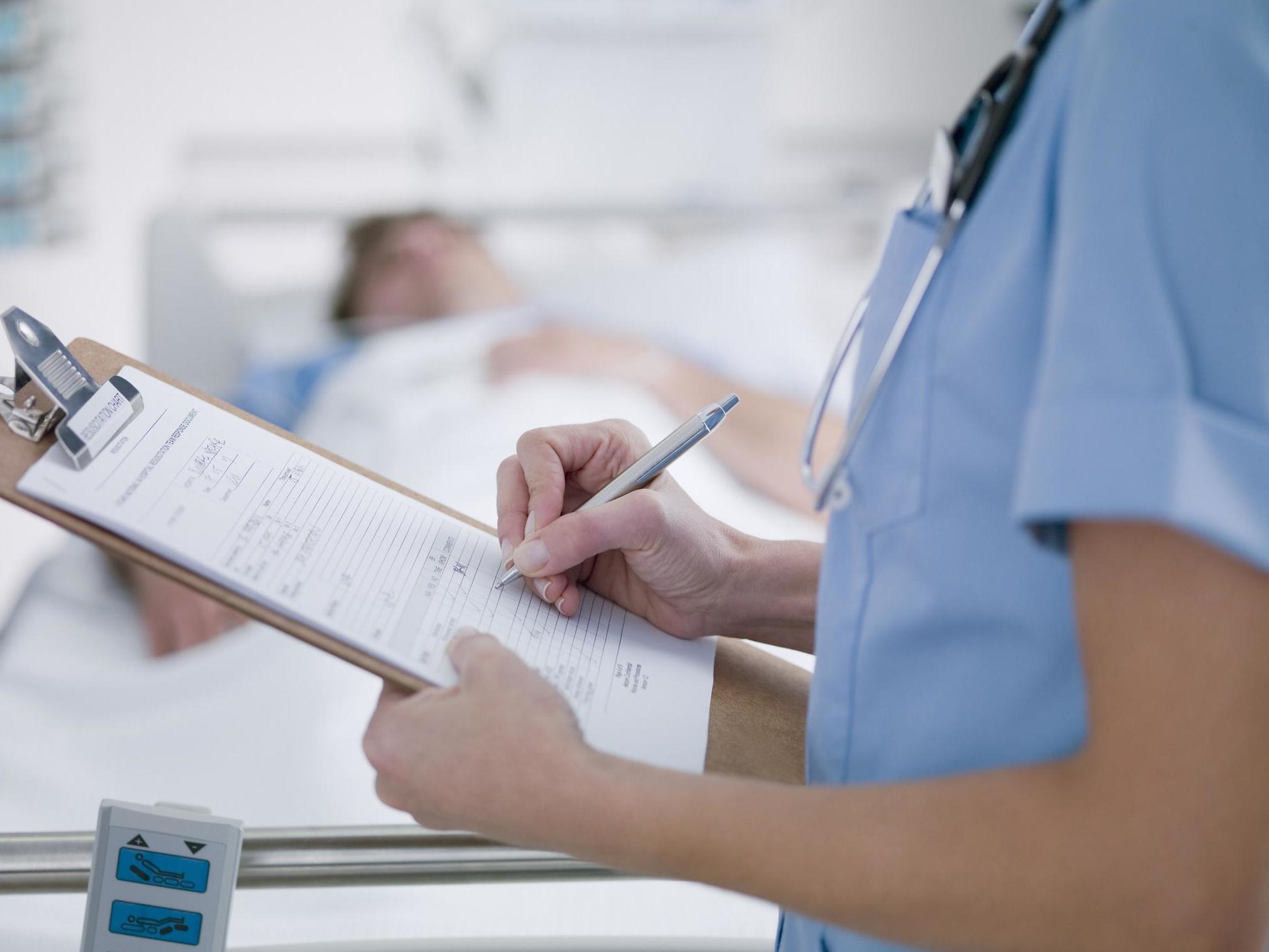 Women working in the NHS are suffering from serious stress and exhaustion in the wake of the coronavirus crisis, a troubling new report has found.
Some 75 per cent of NHS workers are women and the nursing sector is predominantly made up of women – with nine out of 10 nurses in the UK being female.
The report, conducted by the NHS Confederation's Health and Care Women Leaders Network, warns the NHS is at risk of losing female staff due to them experiencing mental burnout during the global pandemic.
Researchers, who polled more than 1,300 women working across health and care in England, found almost three quarters reported their job had a more damaging impact than usual on their emotional wellbeing due to the Covid-19 emergency.
More than half of the women surveyed said the public health crisis had a detrimental effect on their physical health.
"I am exhausted," one woman, who chose to remain anonymous, said. "I can't buy food on my day off as I want to hide under the covers and sleep. I can't face being jolly and excited for [my] children, who are scared mummy is going to die of Covid."
Another added: "Managing a full-time job with conflicting priorities, home schooling, supporting family in the UK and [abroad] takes a toll. It's financially difficult and emotionally draining."
Women said they were taking on an average of 11 extra hours of caring responsibilities every week outside of the workplace since the beginning of the lockdown, yet only cut their working hours to make allowances for these additional duties by one hour and 45 minutes per week.
Samantha Allen, chair of the NHS Confederation's Health and Care Women Leaders Network, said: "The results of this survey hammer home the wide-ranging toll that the pandemic has had on the health and wellbeing of female health and care workers so far and how the level of pressure and expectation of self-sacrifice is not sustainable, especially as patient services across the NHS continue to resume ahead of winter.
"Women make up more than three-quarters of the NHS workforce, so we cannot afford to let these issues be ignored. Now more than ever, women across health and care must have access to the right support so that we can minimise the risk of burnout, protect their wellbeing, and make sure they are mentally and physically healthy enough to continue to care for and support our communities."
The poll, conducted in June, two months after the peak in hospital admissions for Covid-19 had gone, surveyed doctors, nurses, managers, administrative staff, and allied health professionals.
Female health and care staff from black and minority ethnic (BME) backgrounds said they feel "traumatised by the disproportionate impact of the virus" – with this being exacerbated by concerns over "risk assessments not being performed in a timely manner, if at all".
Dr Henrietta Hughes, National Guardian for the NHS, said: "The responses that show the barriers that continue to be faced by black, and minority ethnic colleagues to speak up are particularly shocking."
Researchers warned burnout among staff could worsen as the NHS is expected to recommence most of its services, such as non-urgent procedures that were temporarily halted at the start of the coronavirus emergency, while getting ready for what is forecast to be a "demanding winter".
The report also raises concerns coronavirus chaos could roll back the NHS in terms of gender equality and ensuring more women are able to occupy leadership positions.
It comes after The Independent reported female doctors are less likely to be working on the front line of the coronavirus crisis because they struggle to secure childcare.
A poll by the British Medical Association (BMA), shared exclusively, found that 13 per cent of 4,100 doctors had been unable to work or had been forced to cut their hours for this reason.
The professional association for doctors said the closure of schools and childcare providers during the lockdown had caused problems for thousands of healthcare workers – forcing fit and healthy doctors to stay home when the NHS needs them more than ever.
Helena McKeown, chair of the BMA representative body, said both male and female doctors who have children are struggling but that evidence showed the burden of high childcare costs often fell particularly hard on women.
Doctors' anxiety around the inability to find childcare could make them more likely to commit errors while caring for patients with Covid-19 and other health issues, Dr McKeown, who is a GP, said.
tinyurlis.gdu.nuclck.ruulvis.netshrtco.de