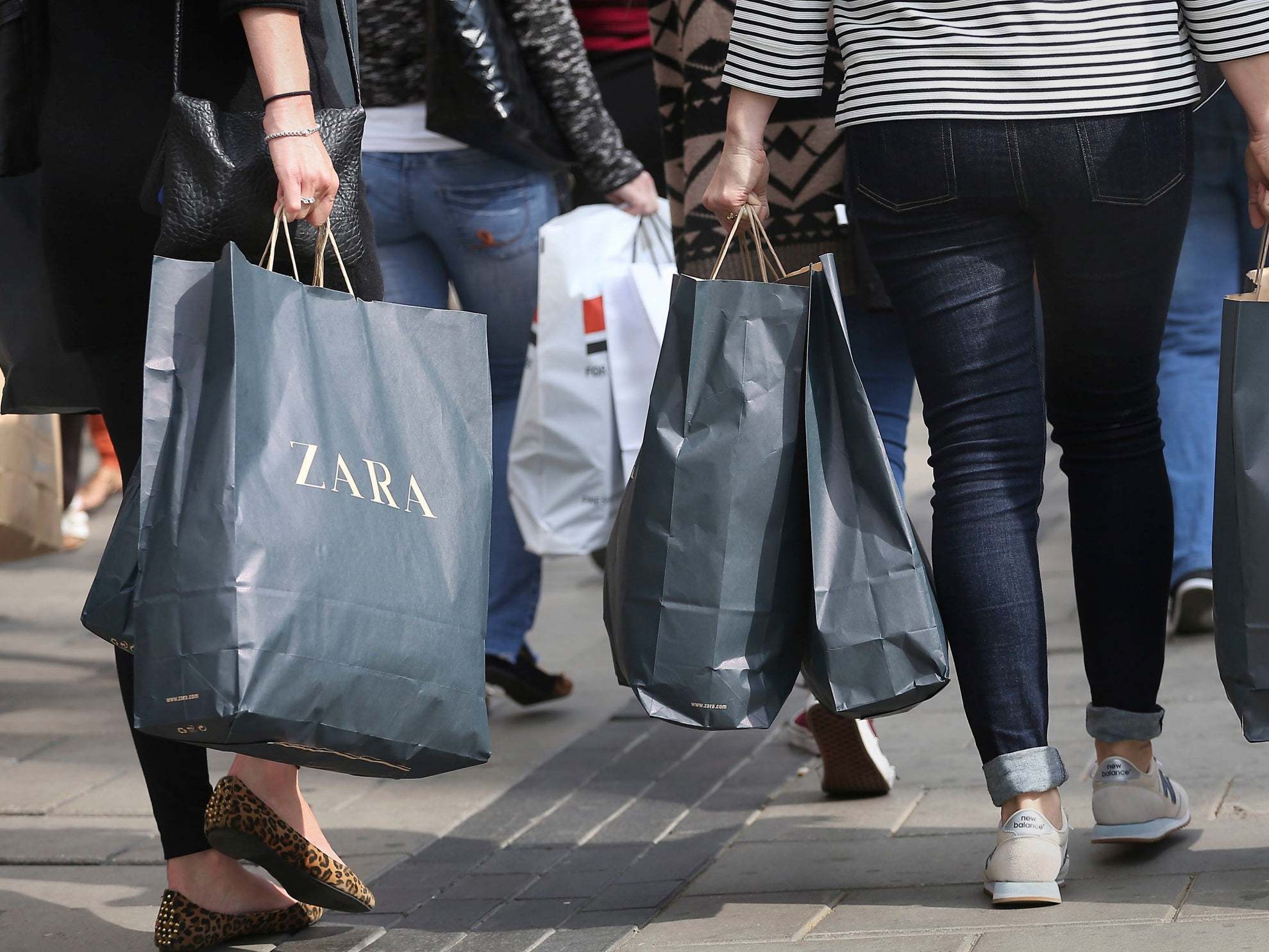 Retail sales volumes in July rose 3.6 per cent and are now 3 per cent above pre-pandemic levels, figures from the Office for National Statistics (ONS) show.
As shoppers return to the high street post-lockdown, experts are optimistic that the retail sector has rebounded – but noted a split between food and online retailers, and non-food businesses.
Business at clothes and household goods stores remains below pre-pandemic levels, but food and online retailers have surpassed February's sales figures.
Jonathan Athow, deputy national statistician for economic statistics at the ONS, said: "Retail sales have now regained all the ground lost during the height of the coronavirus restrictions as more stores open for trade and online sales remain at historically high levels.
"While still below their pre-pandemic levels, both fuel and clothing sales continued to recover.
"Meanwhile, food sales fell back from their recent peaks as people started to venture back into pubs and restaurants."
The volume of food store sales fell 3.1 per cent in July compared to the previous month. The same pattern was observed for online sales, which fell 2.1 per cent from the highs recorded in June, but both still remain above pre-pandemic levels.
For the clothing industry, sales were 25.7 per cent lower than February. But household goods and DIY stores showed better recovery and are now at 6 per cent above their February sale levels.
The ONS said DIY products sold particularly well as people were more inclined to carry out home improvement projects while in lockdown.
The retail industry contributes around 5.4 per cent to the UK's gross domestic product (GDP) and is one of the largest private sector employers in the UK.
But as lockdown forced store closures and businesses struggled to stay afloat, more than 40,000 job losses have already been announced in the sector.
Earlier this week, Marks & Spencer announced they would cut 7,000 jobs within three months. Numerous other retailers announced job cuts in the thousands, including Boots, John Lewis and Tesco.
There are fears even more jobs will be lost when the government's coronavirus furlough scheme ends in October, and a growing number of employers have said they plan to shed jobs to keep businesses going.
Britain's economy still faces a long road to recovery, as it shrank by a record 20 per cent in the second quarter of 2020 – the biggest decline of any large economy.