Judges are to consider increasing the prison sentences given to three teenagers convicted of killing PC Andrew Harper.
The attorney general has referred the terms to the Court of Appeal under the "unduly lenient sentence" scheme.
They were passengers in the car that dragged PC Harper to his death in Berkshire last August, as the group attempted to flee after stealing a quad bike.
Driver Henry Long, 19, was sentenced to 16 years' imprisonment, while Bowers and Cole, both 18, were each given 13 years.
All three men were charged with murder but denied knowing the 28-year-old officer was attached to their car during a high-speed getaway.
The attorney general, Suella Braverman, said: "This was a horrific crime which resulted in the death of a much-respected police officer while he was on duty protecting his community.
"Having personally considered the details of this shocking case, I have decided to refer the sentences of PC Harper's killers to the Court of Appeal.
"Attacks made against emergency workers will not be tolerated, and offenders should be punished with the greatest severity for such heinous crimes."
PC Harper's mother, Debbie Adlam, said the family hoped judges would "deliver the justice that Andrew deserves".
"My family and I know that the whole nation stands with us in outrage at the sentences handed down to my son's killers," she added.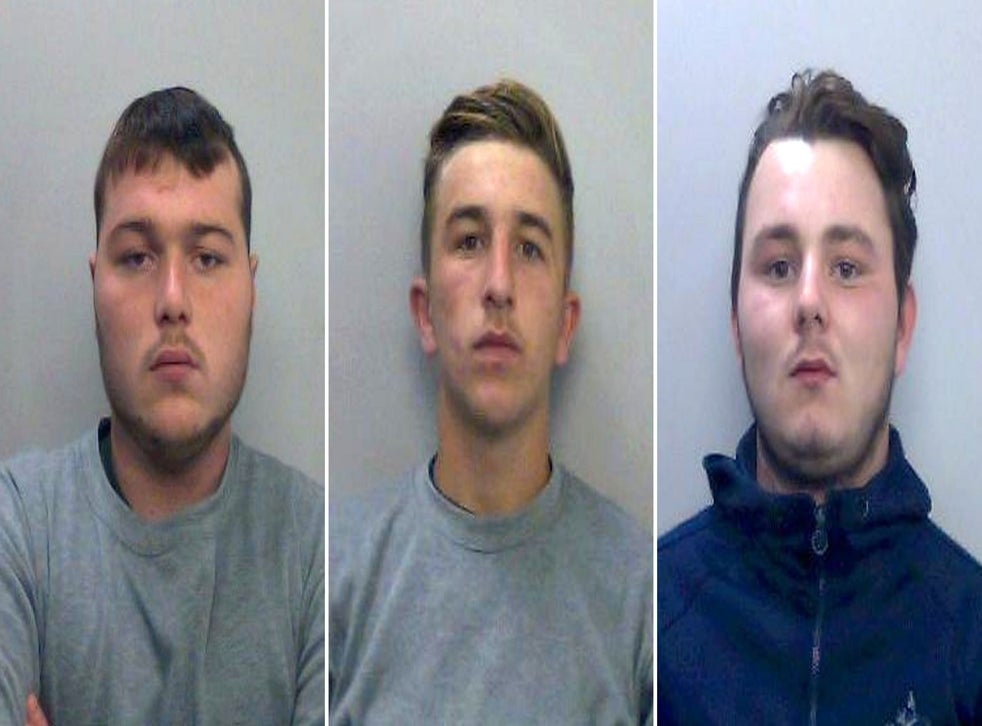 The Court of Appeal will be able to increase, reduce or keep the sentences the same upon its review.
PC Harper's wife is campaigning for a new law in her husband's name that would create a mandatory life sentence for those found guilty of killing an emergency worker.
She hailed the attorney general's decision as "great news", and said the sentences did not match the "heinous crime" against her husband.
"It was not justice and it needs to be addressed," she added. "We now await the outcome with interest and in the meantime we will continue to campaign for Harper's Law."
Ms Harper had been married to the Thames Valley Police officer for a month when he was dragged to his death.
She wrote to the prime minister demanding a retrial after the trio were acquitted of murder last month.
But a judge said there was no evidence of jury intimidation or other issues that would have invalidated the verdict.
…