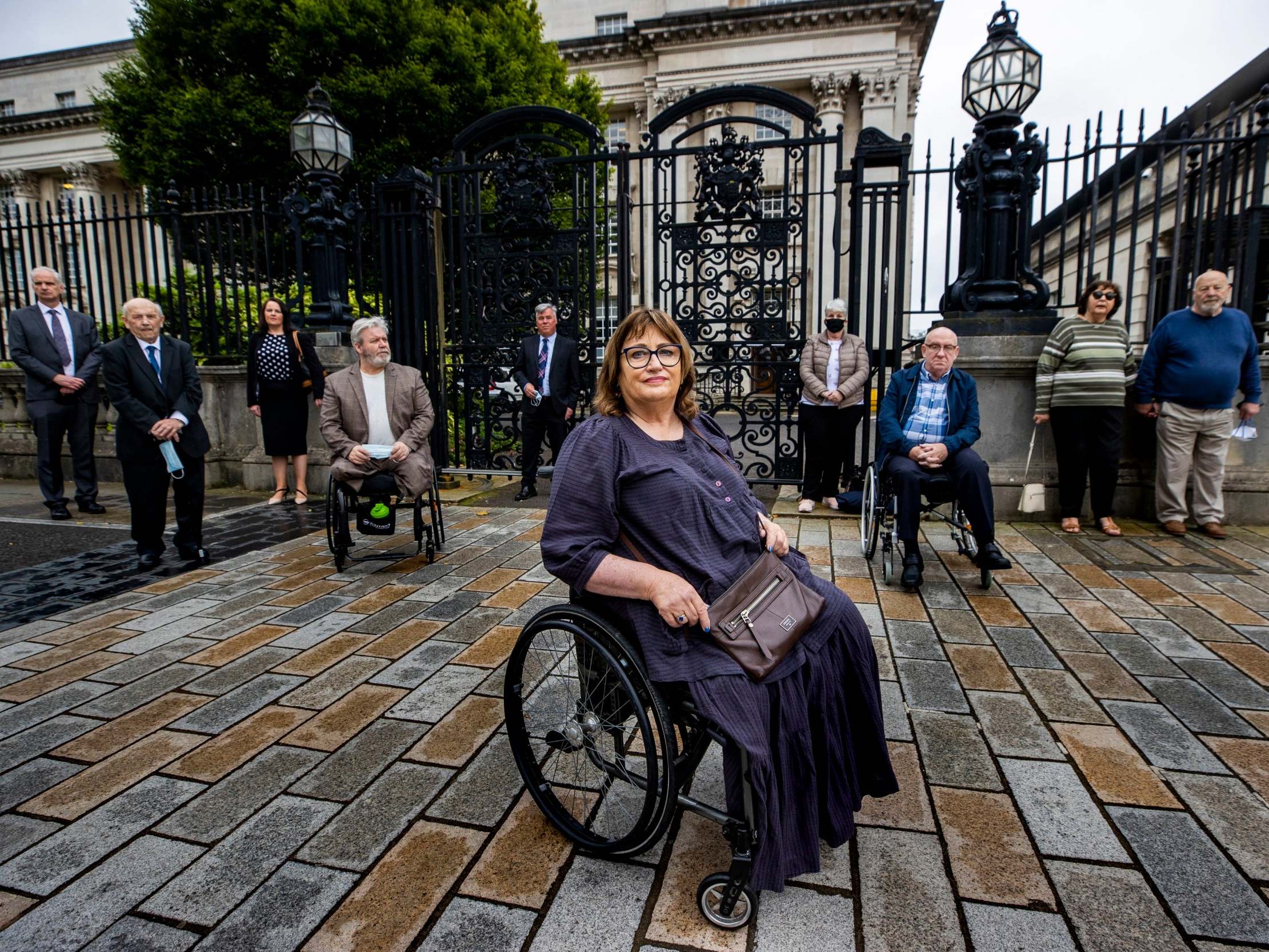 Sinn Fein will nominate a Stormont department to progress a compensation scheme for injured victims of the Northern Ireland Troubles after a Belfast High Court judge ruled that an ongoing delay was unlawful.
Justice McAlinden said The Executive Office (TEO) was under a "clear, unqualified and unconditional obligation" to designate a Stormont department to take forward the scheme by establishing a victims payment board by 29 May.
The judge said any argument to the contrary was "obtuse, absurd and irrational".
He dismissed as "nonsense" a TEO contention that the court should not involve itself in what it claimed was a political dispute.
The judge said the TEO was deliberately stymieing the introduction of the scheme in a bid to pressurise Northern Ireland secretary Brandon Lewis to change the terms of the scheme.
He said TEO stance was "truly shocking" and said it demonstrated either a "wilful" disregard for the law or "abject ignorance" of it.
Justice McAlinden said deputy first minister Michelle O'Neill was the only minister in TEO taking this stance, highlighting that first minister Arlene Foster, having initially adopted the same position, had now made clear she was willing to designate a department immediately.
Ms Foster tweeted: "This is a welcome judgement. Now time for Sinn Fein to prioritise innocent victims rather than bombers."
Responding to the judgment, Ms O'Neill said the UK government had "acted in bad faith" by not implementing commitments on legacy mechanisms in Northern Ireland.
She called for the convening of an Irish and UK government summit to progress all outstanding legacy matters.
"The pension scheme ruled on today in the courts was not an executive scheme," she said.
…