T
he first students turned up just before 9am and kept coming all morning, a 50-50 mix of anxiety and excitement. How are you feeling, one was asked.
"Better," she answered deadpan, "when this is all over."
GCSE results day at Outwood Academy Valley in the Nottinghamshire town of Worksop and, if the mood of pupils on arrival was one of nerves, most left beaming. Joy, jubilation and the odd parental hankie were the order of the day here.
In an age of social distancing, hugs may not have been allowed but not even coronavirus restrictions – nor indeed, an education system apparently in meltdown – could dampen spirits as pupil after pupil opened their all-important envelopes and found, it seems, a bright future awaiting.
"So happy," one student, Alice Gill, told The Independent, having knocked out six 9s and a couple of 8s – the equivalent, in old money, of a whole lot of A*s. "I said in January this was going to be the biggest year of my life. And, to be fair, it has been. Just not in the way I thought. But getting these grades … I'm trying not to smile too much but I am pretty delighted."
This is not how it might have been, of course.
A government U-turn on Monday meant pupils received, in most cases, results estimated by their teachers rather than calculated by regulator Ofqual using an algorithm.
It meant that last week's A-Level chaos – where thousands of students from disadvantaged backgrounds were given grades below what they had been predicted – was not repeated again.
The consequence of the shift, it has now emerged, has been massive grade inflation for this year's 550,000-strong GCSE cohort.
But, in the sun outside Outwood – a 1,500-pupil school where 40 per cent of A-levels had been downgraded the previous week – the main immediate consequence was much euphoria and the occasional jiggle. And that was just from principal David Cavill.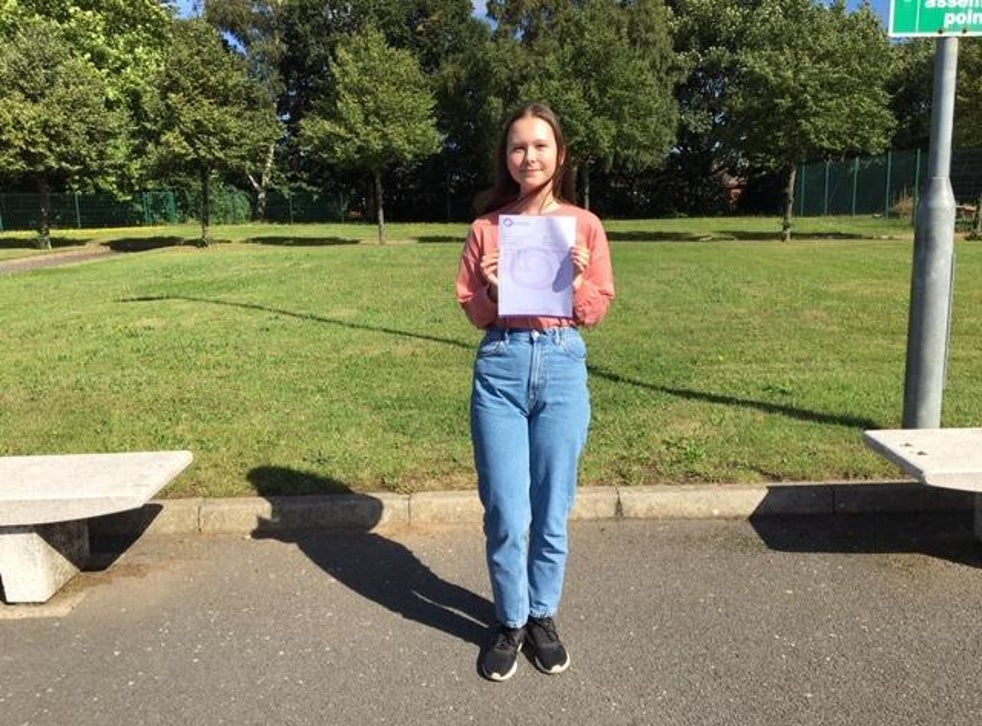 "I was quite nervous after what happened with A-levels because I'd worked hard," says Alice, who will now study English, psychology and geography at sixth form. "But when they said they were using predicted grades on Monday, I was pretty relieved. Your teachers know what you deserve better than an algorithm, don't they?"
She herself had not planned on revising for January's mock exams, which, ultimately, informed those teacher estimates.
"But my mum said 'You never know what might happen', so I did do quite a bit of work in the end," she explains before a brief pause. "Although I don't think mum was predicting a global pandemic or anything."
…