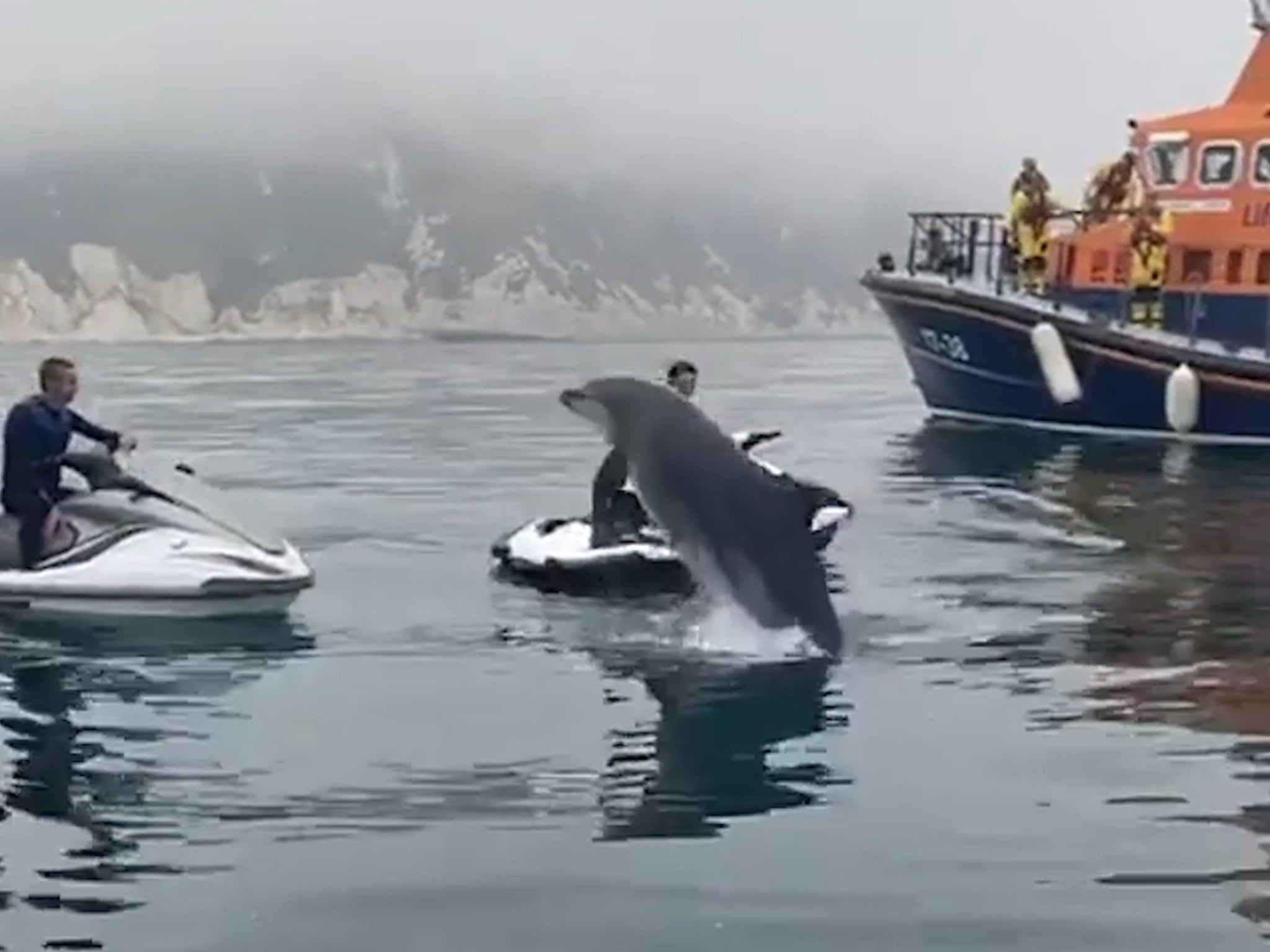 A Weymouth rescue lifeboat crew heading towards reports of a jet ski fire in Dorset were greeted by a pod of dolphins.
The rescue team was called on Saturday, 15 August, after one of three jet skis had caught fire at Ringstead Bay, near Osmington.
The dolphins had been two miles away when the fire broke out and had followed the local boat responding to the mayday.
The mammals stayed in the area with the jet skis and lifeboats, splashing around for 15 minutes before swimming off.
By the time the rescue team arrived to help, the three men on board two of the jet skis had been recovered from the water by a local boat.
A spokesman for the Weymouth RNLI said: "Once we got there everyone was safe and being looked after by a couple of local boats and our local dolphins."