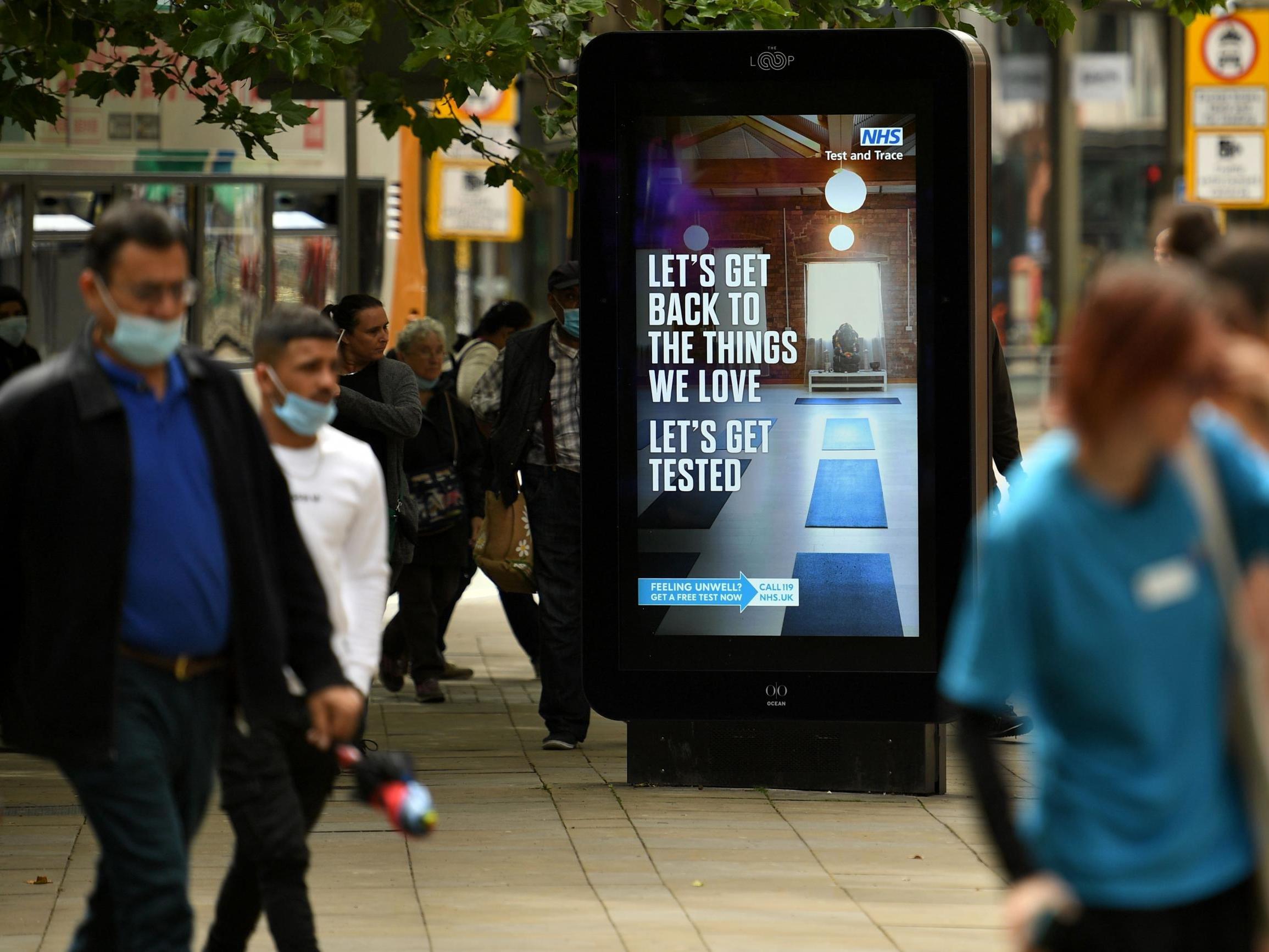 The UK may have passed the peak of the coronavirus pandemic but the country is continuing to report new cases and deaths on a daily basis.
England has recorded the highest figures in the UK throughout the entirety of the crisis, and is now facing multiple localised outbreaks that threaten to reverse the progress made in recent months.
The testing capacity for all four nations has meanwhile been significantly increased in recent weeks, enabling authorities to monitor and target regional spikes in cases.
Here, we take a look at the latest figures and statistics on the spread of Covid-19 across the UK:
So what is the latest official coronavirus guidance in England? (Scotland, Wales and Northern Ireland have separate rules):
From Saturday 1 August:
Employers will have discretion, in consultation with staff, on how to ensure people can work safely. This may be working from home, but workplaces can be made safe by following Covid-19 Secure guidelines.
The clinically extremely vulnerable will no longer need to follow advice on shielding, but should still be careful to follow social distancing guidelines when meeting people
Plans to reopen casinos, bowling alleys and skating rinks; to allow indoor performances to resume, and to allow wedding receptions of up to 30 people have all been postponed until at least 15 August in response to a rise in coronavirus cases.
The return of wedding receptions and indoor entertainment venues has also been postponed from 1 August to 18 August.
From Tuesday 1 September:
Schools, nurseries and colleges will open for all children and young people
Universities should be able to reopen
From Thursday 1 October, if the prevalence of Covid-19 remains around or below current levels, audiences will be allowed in stadiums, and conferences and other business events will be allowed to restart
From November, ministers say they want to scale back remaining social-distancing measures, depending on circumstances.
What should we still avoid doing?
Socialising indoors with more than two households. This includes when dining out or going to the pub
Socialising outdoors in a group of more than six people from different households. Gatherings larger than six may take place only if everyone is from strictly from two households or support bubbles
Interacting with anyone outside the group you are attending a place with, if you see other people you know, for example, in a restaurant or place of worship
Holding or attending parties where it is difficult to maintain social distancing, even if organisers try to follow Covid-19 Secure guidelines. It is against the law for gatherings of more than 30 people to take place in private homes, including gardens and other outdoor spaces
Staying overnight away from your home with members of more than one other household (a support bubble counts as one household)