Embattled education secretary Gavin Williamson has refused to say whether he offered his resignation to Boris Johnson after the government was forced to abandon a contentious A Level and GCSE algorithm.
Following days of disarray over the publication of A Level results and anger from students who were downgraded by the standardising system, Mr Williamson again apologised for the "distress" caused to thousands.
Despite Mr Williamson being adamant just 48 hours ago he would stick with the system, the government unveiled a U-turn on Monday, as No 10 effectively admitted this year's results were unfair and reverted to using teacher assessed grades.
Pressed three times on BBC Breakfast on Tuesday whether he had discussed departing the Department for Education (DfE) with Mr Johnson due to the fiasco, the cabinet minister refused to directly answer the question.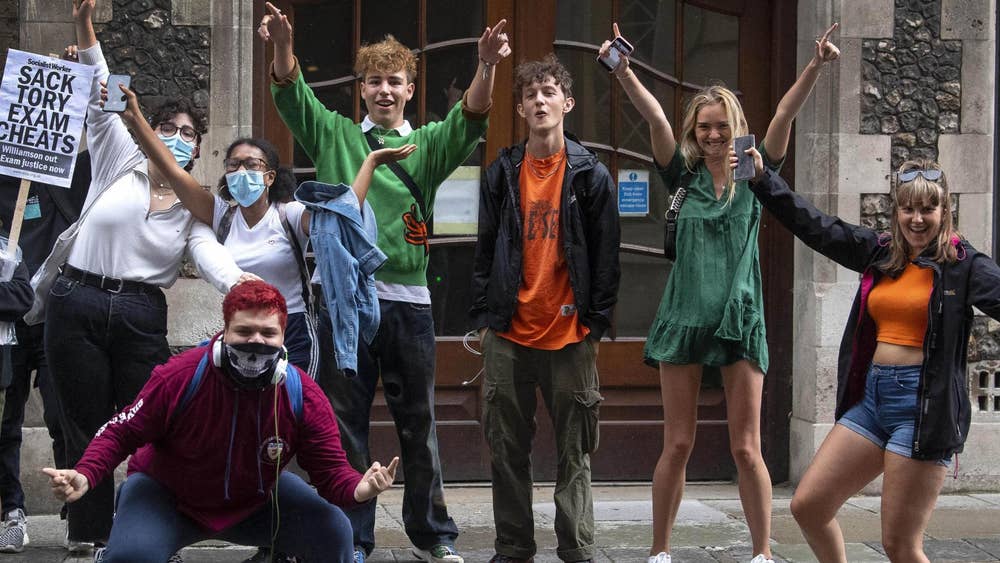 Mr Williamson said he had explained to the prime minister the need to move to centre assessed grades as it "was the fair system and the right system", adding his focus was on the full return of all children back to school next month.
Quizzed again, he said: "We are focusing on delivering the grades for those children, making sure that all schools are returned and I'm absolutely determined over the coming year that I'm going to be delivering the world's best education system.
"The improvements and reforms we've made over the last ten years, they need to be built on. That's what our focus is, that's what my focus is on and that's what the prime minister's focus is on".
…