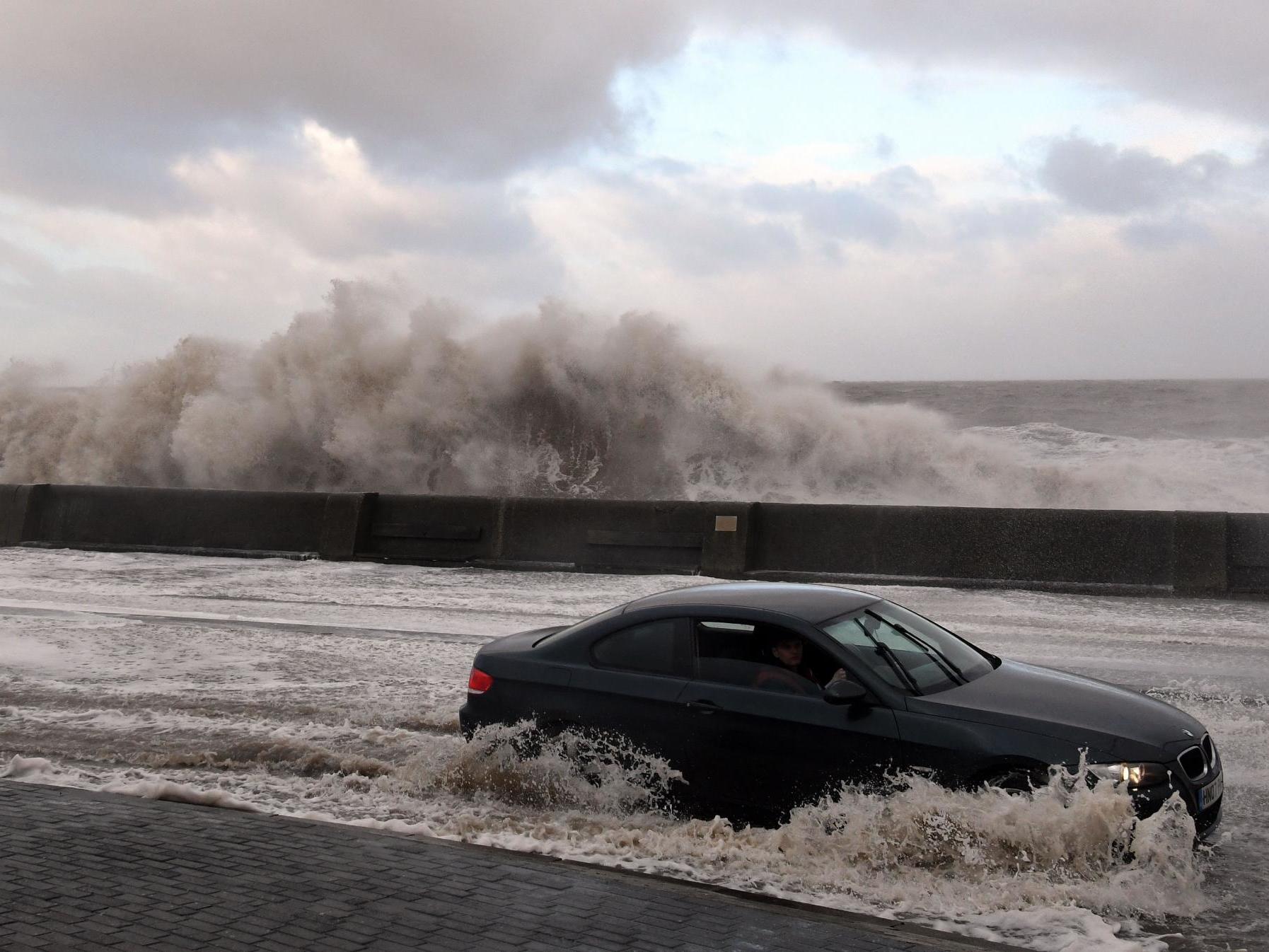 England and Wales are set for more thunderstorms and torrential rain, which could lead to further flooding and travel disruption.
A yellow weather warning is in place for a fifth and likely final day, running until 9pm and stretching from the south coast to Durham.
After flash flooding on Sunday afternoon damaged buildings and created treacherous driving conditions, the Met Office has warned that Monday could also bring the rapid flooding of homes and businesses.
Lightning – of which there were more than 4,000 strikes on Sunday – could also cause some damage to buildings, while power cuts could cause a loss of services to some properties.
The Environment Agency has not yet issued any flood warnings, but residents and those travelling through eight locations across the Midlands have been warned to stay alert for possible floods.
Despite a misty start for some southern and central areas, sunshine is expected to break through, with temperatures looking set to reach at least 23C.
But this will trigger thundery and torrential showers in the afternoon, which are forecast to ease slowly through the night.
The north of England is expected to stay drier and to see the best of the sunshine, however central Scotland will be hit with a band of heavy rain lasting well into the night.
After the heatwave, tropical nights and thunderstorms of the past 10 days, the week ahead appears set to bring some more autumnal wet and windy weather, as the remnants of Storm Kyle hit the UK.
"At this time of year we have to watch for remnants of tropical storms to get caught up in the North Atlantic jetstream, [which] can often bring premature onset of autumnal weather to the UK," said Met Office meteorologist Marco Petagna.
Rain and winds of up to 55mph are forecast, however temperatures should remain warm with fair amounts of sunshine interspersed throughout the week.
…