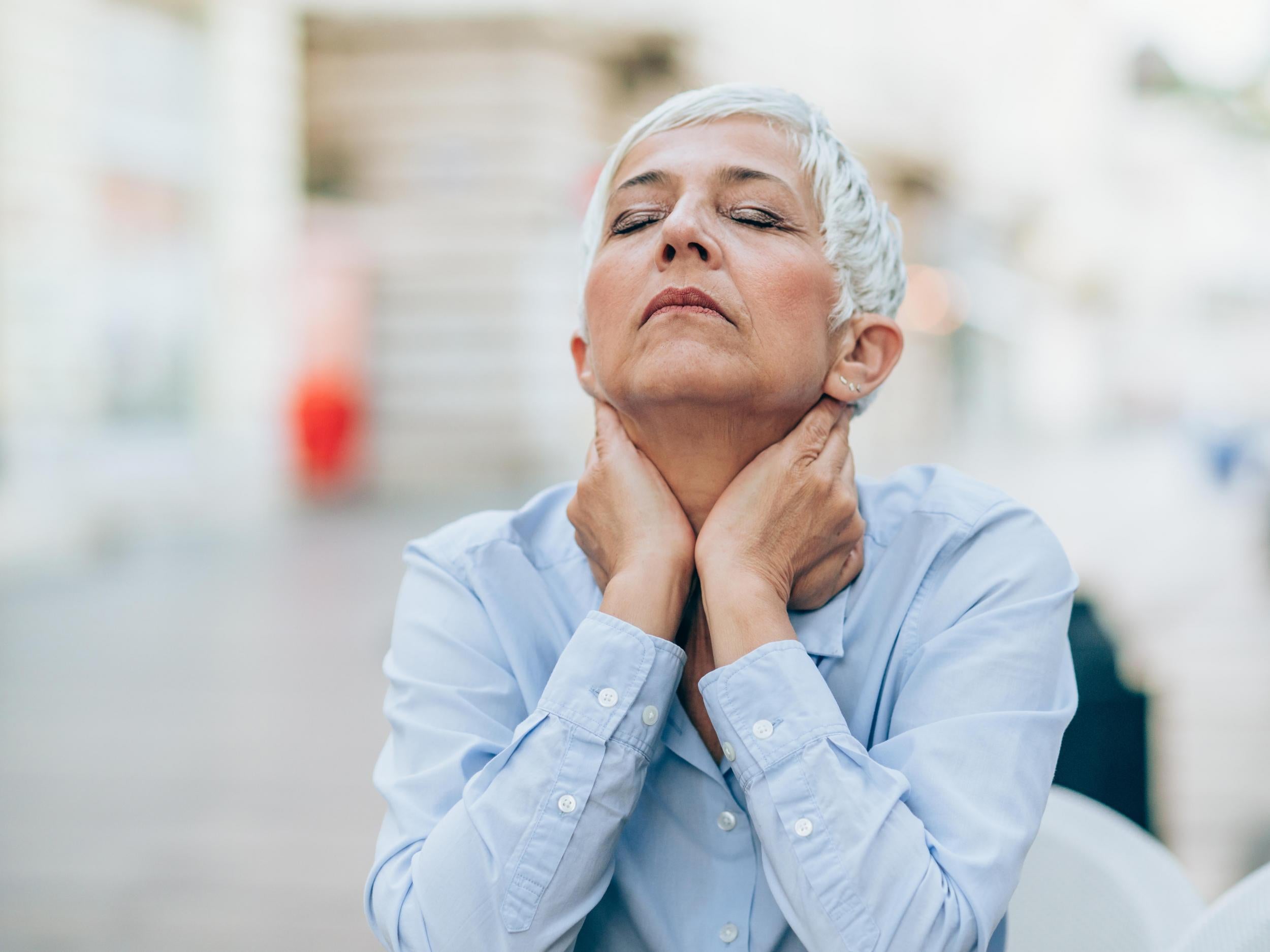 Female doctors are going through the menopause with no support from bosses or colleagues due to sexist and ageist attitudes putting them off seeking help, a new report has found.
A study by the British Medical Association (BMA), the professional organisation for doctors, found doctors felt they would be "laughed at or ridiculed" if they discussed their menopausal symptoms in the workplace.
The majority of the 3.4 million women between 50 and 64 in the UK will be suffering symptoms of the menopause. These include heart palpitations, hot flushes, night sweats, insomnia, headaches, vaginal dryness and pain, a reduced sex drive, recurrent urinary tract infections – as well as anxiety, mood changes, feelings of sadness, difficulty concentrating and issues with memory.
The study, which surveyed 2,000 doctors, found more than a third said they were keen to make changes to their working lives due to the menopause but were not able to do so.
Ninety per cent said they were suffering from menopausal symptoms ranging from insomnia to fatigue, loss of confidence and debilitating hot flushes which were impacting their capacity to carry out their work.
Almost half said they wanted to talk about the menopause with their manager but did not feel confident or comfortable enough to broach the subject.
Dr Helen Fidler, who is deputy chair of the BMA UK Consultants Committee and a member of the BMA Council, told The Independent she has suffered from menopausal symptoms for the last seven years.
The 57-year-old said: "The hot flushes was the worst thing. They meant I wasn't getting enough sleep. For me, the most devastating thing is tiredness as it is very hard to work. We have a job where you can't take your eye off the ball for a moment. Particularly for me as a consultant.
"There can be grave dangers from not being fully on the ball. But the menopause is a taboo. It really would not have occurred to me to mention it to my bosses. Two-thirds of consultants are male – the chances are is that your boss is male. People would just be embarrassed and unprepared if you brought it up. There is no training for them in how they might make adjustments.
"Then you get the issue of gendered ageism. It is a taboo for female doctors as they get older to admit their age is impacting their work. It is the same for men, but if you add the menopause in, it exacerbates the issue. The menopause is an even bigger taboo to getting older in the workplace. The menopause is treated as a joke by colleagues and bosses and not taken seriously. You are expected to put up and shut up."
She said other female staff she works with – particularly nursing staff – formed an "informal support network" in the workplace to provide support for her menopausal symptoms.
Dr Fidler, who is a consultant gastroenterologist at Lewisham and Greenwich Trust, argued the menopause is an issue which could easily be accommodated at work.
She added: "Ninety per cent of the people who answered our survey said it impacted on their work and these are senior doctors the NHS desperately needs. We can't afford to lose them because of their menopausal symptoms."
The report reveals many women left management roles, cut their hours, or were planning to stop being doctors due to problems they encountered when going through menopause.
Around 30,000 female doctors in the UK are believed to be going through the menopause. The BMA is demanding steps are taken to relieve menopausal symptoms by allowing doctors to work more flexibly, offering help for mental health, and enabling honest conversations about the menopause in the workplace.
One female doctor told researchers: "There are very few older women left at my senior level in my traditional profession. If I mentioned my perimenopausal symptoms, I would be stigmatised and disrespected as someone who was no longer rational or capable."
Another said: "I suffer attacks of low confidence which makes me question my worth and ability to do my job. When coupled with the symptoms, I have often felt like giving up."
A third respondent called for a change in attitudes to menopause across both the NHS and wider society to support menopausal women in the workplace.
Dr Helena McKeown, of the BMA, said: "Menopause is still a taboo subject in many workplaces and that includes the medical profession. Many women feel uncomfortable discussing their needs with their managers. The survey clearly shows that this is a significant problem within the medical profession. Doctors are aware of these issues for their patients, so it's time to extend this awareness to an improved, more sympathetic working for doctors experiencing this themselves.
"We need to ensure that we retain women doctors who are a crucial part of the workforce. Simple steps taken now to help women experiencing the menopause now and for those in the future, will help to retain them and ensure less lost working days because of menopausal symptoms."
Research from Nuffield Health has shown one in four women will experience debilitating symptoms that can last up to 15 years from menopause.
Professor Neena Modi, president of the Medical Women's Federation said: "The menopause affects more than half of the population, many to a debilitating extent. There are also wider impacts on all of society because of the huge importance of women to a well-functioning workforce. We hope this report will help employers provide appropriate support for their employees and end the taboos around a normal physiological process."