What Boris Johnson said: Two weeks ago, I updated you from this podium on the progress we had made as a country against coronavirus. And in many ways that progress continues.
What he really meant: That progress does not continue.
What he said: But I have also consistently warned that this virus could come back and that we would not hesitate to take swift and decisive action as required.
What he meant: I have always delivered mixed messages.
What he said: I am afraid that in parts of Asia and Latin America the virus is now gathering pace. And our European friends are also struggling to keep the virus under control. As we see these rises around the world, we cannot fool ourselves that we are exempt.
What he meant: I have been world class in my ability to fool myself that we are exempt. Yesterday I claimed "massive success" on the day the Office for National Statistics found that England had the highest number of excess deaths in Europe.
What he said: Last night the health secretary announced new restrictions on household contact in the northwest.
What he meant: He didn't do it very well and a lot of people are very cross with him, so you note I say "the health secretary" (that's Matt Hancock) not "the government" (that's me, buck stops here etcetera).
What he said: Even as we act locally, it is also my responsibility to look again at the measures we have in place nationally in light of the data we are seeing about incidence.
What he meant: Responsibility? Who wrote this bit?
What he said: You will remember that at every point I have said our plan to reopen society and the economy is conditional – that it relies on continued progress against the virus, and that we would not hesitate to put on the brakes if required.
What he meant: I definitely said it and it's your fault if you think I said get back to work; get yourself a sandwich; here's a tenner to paint the town red. I was very clear. I said: go to work, don't go to work.
What he said: With those numbers creeping up, our assessment is that we should now squeeze that brake pedal in order to keep the virus under control.
What he meant: I am the Lewis Hamilton of public health policy. Where's the reverse gear?
What he said: On Saturday 1 August, you'll remember, we had hoped to reopen in England a number of higher-risk settings that had remained closed. Today, I am afraid we are postponing these changes for at least a fortnight.
What he meant: That's tomorrow, by the way. Tomorrow's off.
What he said: We will, of course, study the data carefully and move forward with our intention to open up as soon as we possibly can.
What he meant: Chris Whitty says we can't and I have to do what he says or the public inquiry will tear me to shreds.
What he said: We also said we would pause shielding nationally from 1 August – based on clinical advice, that national pause will proceed as planned, and our medical experts will be explaining more about that decision later and about shielding later today.
What he meant: The messages get so mixed at this point that it is probably best if I just hand over to someone in a metaphorical white coat.
What he said: Most people in this country are following the rules and doing their bit to control the virus. But we must keep our discipline, we must be focused and we cannot be complacent.
What he meant: Some people have been tearing the pants out of the guidance.
What he said: It means a greater police presence to ensure face coverings are being worn where this is required by law.
What he meant: I don't believe in this and the police don't want to do it, but I have to say it because otherwise it will look as if I'm not taking it seriously.
What he said: This is how we will avoid any return to a full national lockdown.
What he meant: If you don't do as you're told, you will be letting everybody else down and worst of all you will be sent back into your houses and told to stay there.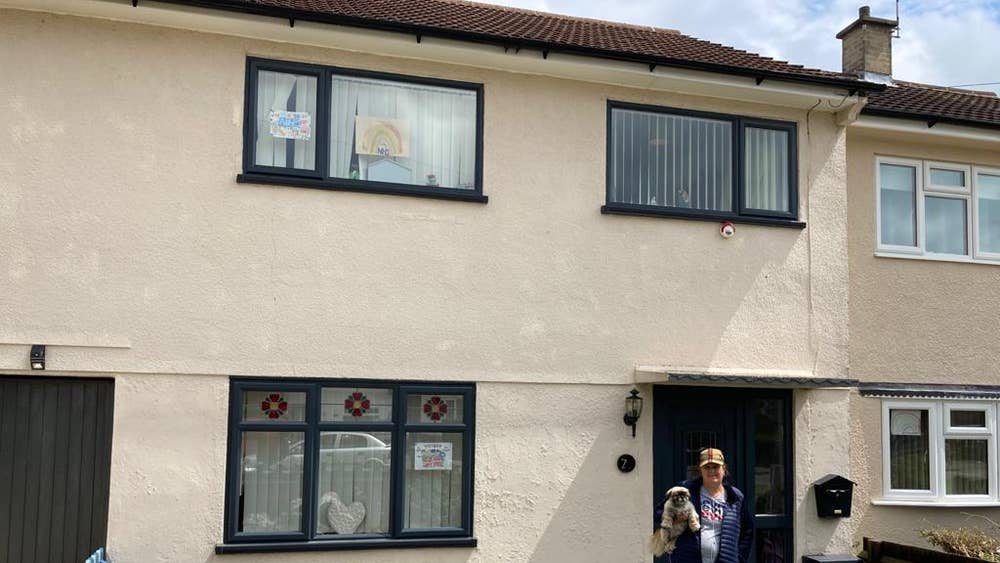 What he said: I do believe that getting our children back into school on 1 September, or 11 August in Scotland, is a good thing. That should be a national priority; that should be something that we aim to deliver.
What he meant: But is it going to happen? Don't ask me, I'm just the prime minister.
What he said: The only real utensil we have for controlling the spread of this new virus is human behaviour.
What he meant: And if I can't sprinkle my answers with Bjork references, what even is the point of being prime minister?
What he said [when John Stevens of the Daily Mail asked about his summer plans]: I will be working flat out as you can imagine; I may allow a brief staycation to creep on to the agenda if that's possible.
What he meant: Remember when David Cameron had to go on holiday to Cornwall, sulked about it and then jetted off somewhere sunnier? That.
What he said: Ultimately, you know, it's up to everybody, it's, it's up to the whole country to get this right and to do it together.
What he meant: How do you put this thing into reverse?
tinyurlis.gdclck.ruulvis.netshrtco.de