Rosa* hasn't seen a doctor in years. The idea of walking into a GP surgery terrifies her. "I have a GP, but I'm afraid," says the Filipino national. "I'm afraid they'll ask me to prove my status. If it's not a very serious matter, I don't go. I'm really, really scared."
Despite having lived and worked in Britain for 10 years, Rosa is perpetually afraid. Some nights she can't sleep over fear that "something will come out", and that her undocumented status will be discovered.
Before the coronavirus lockdown, the mother-of-two was managing. She had been working as a domestic carer, tending to an elderly man for a less than minimum wage salary – the kind of work she has done since she has been in the UK. The wages were low, but it was enough for her to survive, and to send a considerable proportion back to her mother and children in the Philippines. But the pandemic has ripped that lifeline away from her.
"She said don't come back because you might bring in the virus," says Rosa, recalling the moment she was dismissed by her employer at the end of March. "It felt so bad. Now I can't save at all. I'm so worried. I have children to support, I have a sick mother, I'm a single mum and now I don't have any earnings."
Rosa is one of thousands of undocumented Filipinos living in the UK today. Most are working, and the majority are employed as domestic and care workers. A new report from the Kanlungan Filipino Consortium indicates that nine in 10 undocumented Filipinos in Britain are doing care or domestic work, while more than half (56 per cent) have lost all their work and income since coronavirus hit the UK in March.
The charity, which supports Filipino migrants in the UK, told The Independent it knows of at least four undocumented Filipinos who have died from suspected coronavirus at home because they were too afraid to access healthcare.
One of them was a man known as Elvis, who is said to have died in his home on 8 April after suffering from a fever and a cough for two weeks, and whose death prompted a cross-party letter to the health secretary calling for the immediate suspension of charging for migrants and all associated data-sharing and immigration checks.
The report, published last month, and drawn from research including an online survey with 78 precarious migrants and 15 follow-up interviews, finds that the government's hostile environment policies – which require the NHS, landlords and other agencies to check people's immigration status before providing their service – has exacerbated the negative effects of the lockdown on this group, and also revealed the life-threatening inequalities that existed before the outbreak.
The researchers describe a "no work no pay" situation created by the policy which leaves people caught between the dangers of contracting or spreading the virus at work or falling into destitution.
During a small socially-distanced gathering of undocumented Filipino migrants in a London park, arranged by Kanlungan Filipino Consortium, some of the respondents told The Independent their stories.
"I'm so depressed. Nothing is coming in. It's a burden. I have my children in the Philippines and I have to support them," says Rosa, her voice trembling. "At least before, I had work and I could still support my family."
After arriving in the UK in 2010 on a student visa and studied health and social care in Croydon for two years, while also doing shifts in a nursing home, Rosa was offered a job as a nanny in Canada through an agency. She paid thousands of pounds for the application and additional costs, but not long before she was due to leave for Canada, it emerged that she had been conned and that in fact there was no job.
"I spent all my savings on the application, and then I didn't get any of it back," she says, close to tears. "My mum was having a dialysis and in the Philippines you have to pay everything for medication. My kids were with her and needed financial support too, so I had to stay here."
Her visa expired and she was suddenly undocumented. The nursing home she had been working for part-time dismissed her due to her lack of immigration status. Without any income, she was desperate for work.
Rosa managed to find a job caring for a man who had been living in the nursing home. She worked full-time for him and his wife for two years, until the man passed away in 2014. Since then, she has had a number of caring jobs – but lockdown has meant she is no longer employed. She has had to move in with her sister, who has UK status, but she knows this can't last forever.
"I feel proud to be a carer, but I feel undervalued. People like me are doing good things in this country, but yet it's so hard for us. I'm made to feel very ashamed," she says.
Another undocumented migrant who is struggling is Christina*, 68, who came to Britain from the Philippines in 2004, after she was offered a three-year contract as a senior care assistant on a work permit visa.
Before her visa expired, Christina had applied for an extension, but this was refused on the grounds that she hadn't completed Level 3 of her NVQ in health and social care – which she says she had been just one unit away from finishing.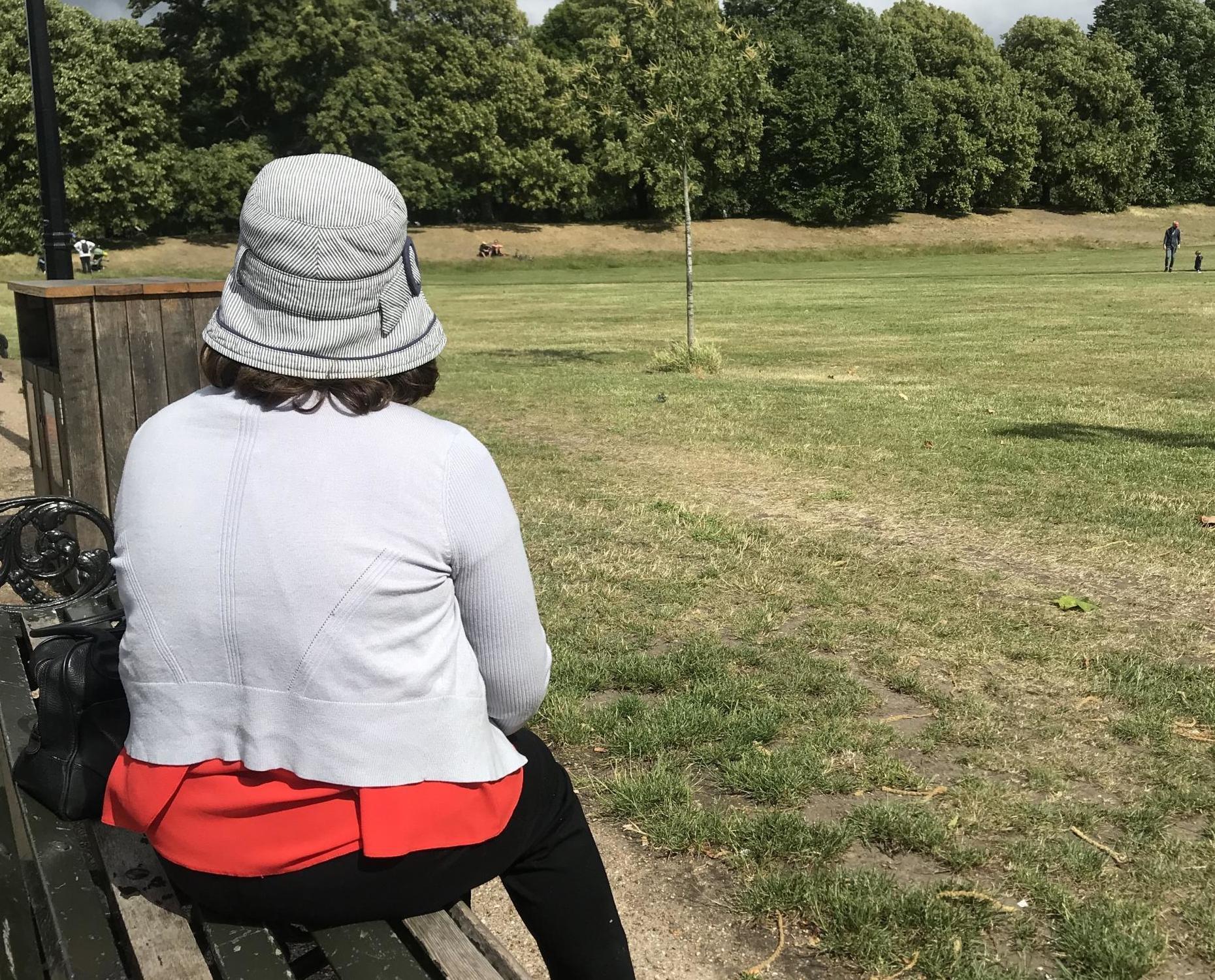 The widow and mother-of-three children – all of whom were and still are in Philippines – felt she had to stay in the UK and work in order to support her children, especially after working hard to obtain her qualification.
Christina lost her job due to her lack of immigration status, at which point she moved to London, where she was told there would be more job opportunities. She has since worked as a live-in carer or domestic worker with numerous different employers, but it has always come with the risk of exploitation.
"Employers are looking for papers, so what can we do? You accept a little amount. You can't complain if you're undocumented," she says.
The coronavirus pandemic placed the 68-year-old under huge pressure when the couple she had been employed by as a live-in carer since November both tested positive and became seriously ill – and she had to look after both of them, despite also having symptoms herself.
The woman she had been caring for sadly died in March, and Christina had to leave shortly after because her services weren't needed anymore, leaving her with no work and nowhere to live. She is now staying with a friend, and although she has managed to find occasional cleaning and caring jobs, they don't pay a lot, and she is fearful about the future.
"I'm worried. I feel like I've been hiding for all my life, it's not good. When you're hiding, you're not free. You're always scared somebody might pick you up," she says. "My biggest worry is that if I do get sick I won't be able to get help. I've cared for the elderly for years. I've cared for people with coronavirus, but I feel that I'm not compensated for this."
Also growing increasingly concerned about her undocumented status is Diwata*, who arrived from the Philippines 12 years ago as a student, and says she now feels like a "prisoner" in the UK.
The 67-year-old transgender woman says she remained in Britain despite being refused a visa extension because she knew that both her age and her gender would be barriers to her making a living in her home country.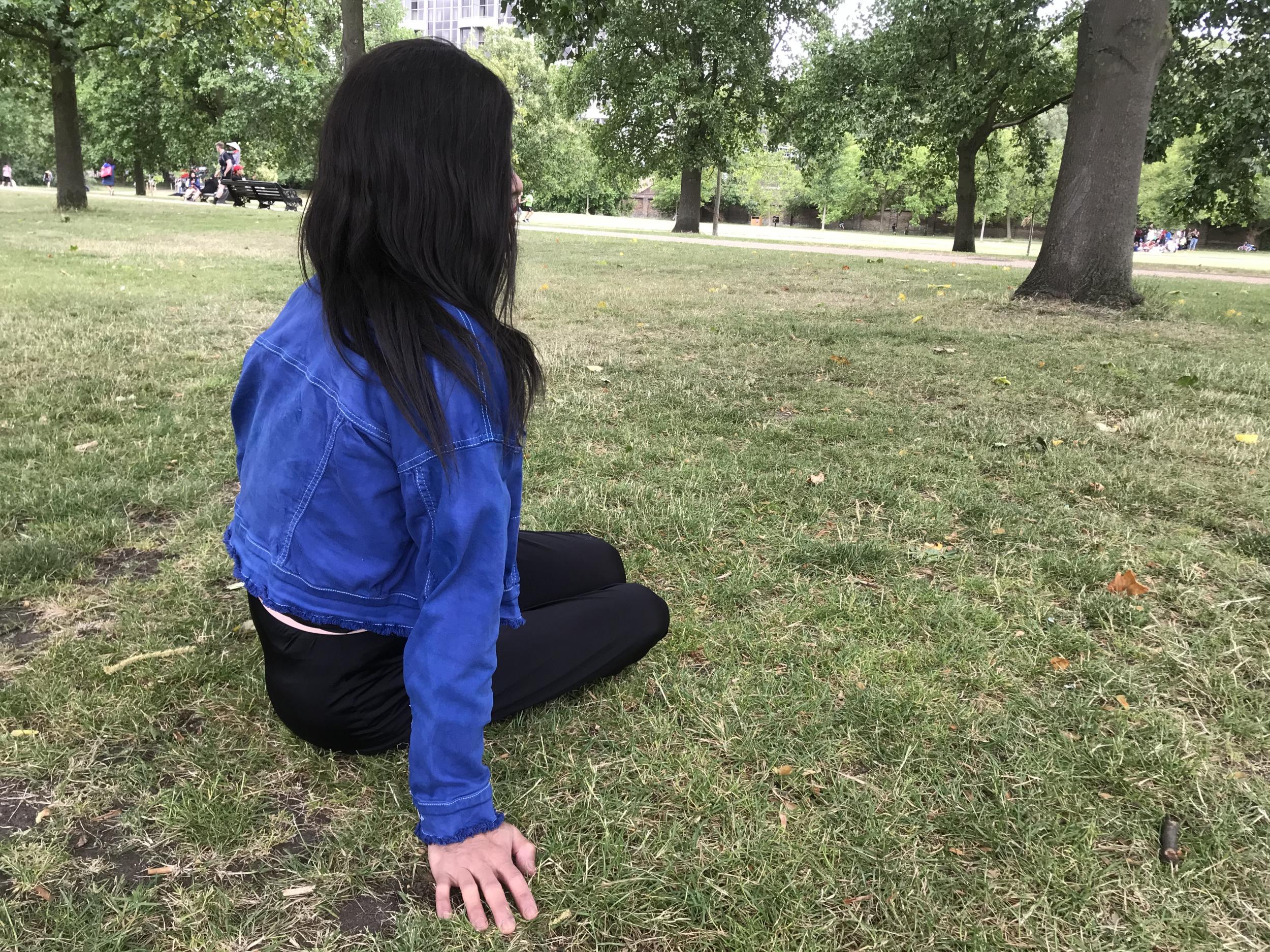 "I could live the life I wanted to lead here, I could be with someone I want to be with, which couldn't happen in the Philippines. There people look at a transgender person and they think they are promiscuous, immoral, but here you can live your life without being judged," she explains.
Diwata says she left her country after a British agency promised her a nursing job once she completed her degree in health and social care, but this job never came to fruition. Instead, she completed her studies and then became undocumented, forcing her to take on underground, cash-in-hand jobs in shops and nightclubs, which put her at risk of exploitation.
"They would always give the impression that I was lucky to be given a job," she says. "The wages were exploitative, the shop owners weren't treating me very well, but I thought as long as I have a job that's fine. It's better than nothing."
Last year Diwata started working at a sauna, which she says was better than many of her previous jobs. But when coronavirus hit the venue had to close, and she suddenly found herself with no income.
"I've used up all my savings to be able to pay my rent and buy food. I had to call my sister, who lives in America, to ask her for support. She has helped me out and sent me some money, but I can't depend on my sister forever. My landlord needs rent. I'm worried I'll become homeless," she says.
"My employer said a few days ago that things might change in August or September, but I don't think I can wait that long. I'm looking for something else, but it's very difficult at the moment."
Diwata, who lives with five bedrooms for eight people, some of whom are also undocumented, says her biggest fear now is becoming sick.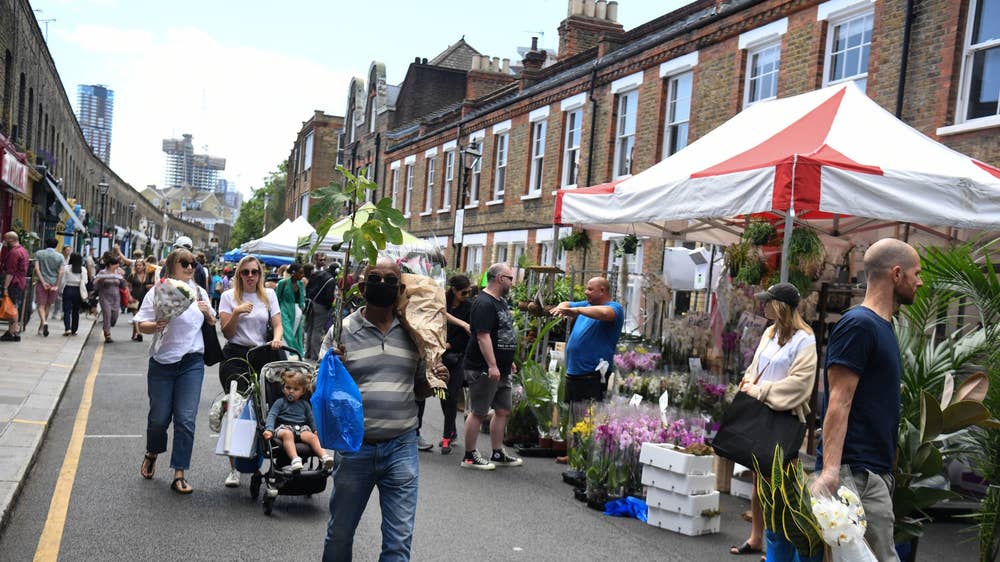 "I can't access healthcare," she says. "I was registered with a GP when I came as a student. Before the sharing of information between the Home Office and NHS I could still use my GP, but I haven't used it since I learned that they share information. I've been too scared."
It comes as more than 30 MPs have supported an Early Day Motion calling on the government to grant leave to remain to undocumented people in the UK, irrespective of their nationality or immigration status, so that they can access healthcare, food and housing and adhere to advice on social distancing during the coronavirus pandemic.
Susan Cueva, trustee of the Kanlungan Filipino Consortium, which is supporting the motion, said: "Many of the undocumented Filipinos in the UK are trained nurses, health care workers, teachers, or childminders.
"Their only wish is to contribute their skills to British society without being exploited and to improve the lives and futures of their families. It is not a crime to hope for a better life."
A government spokesperson said: "The law must be upheld for the public to have confidence in our immigration system, which is why illegal migrants can't access public funds. They should look to get documented or consider leaving the UK.
"GP services and coronavirus treatment are available on the NHS for free, regardless of immigration status so that anyone who is unwell with the virus is able to get the treatment they need It's completely untrue to say the NHS shares data with the Home Office for immigration enforcement action.
"Nobody should find themselves unable to feed themselves or put a roof over their head, which is why help is provided by the government, local authorities and charities."