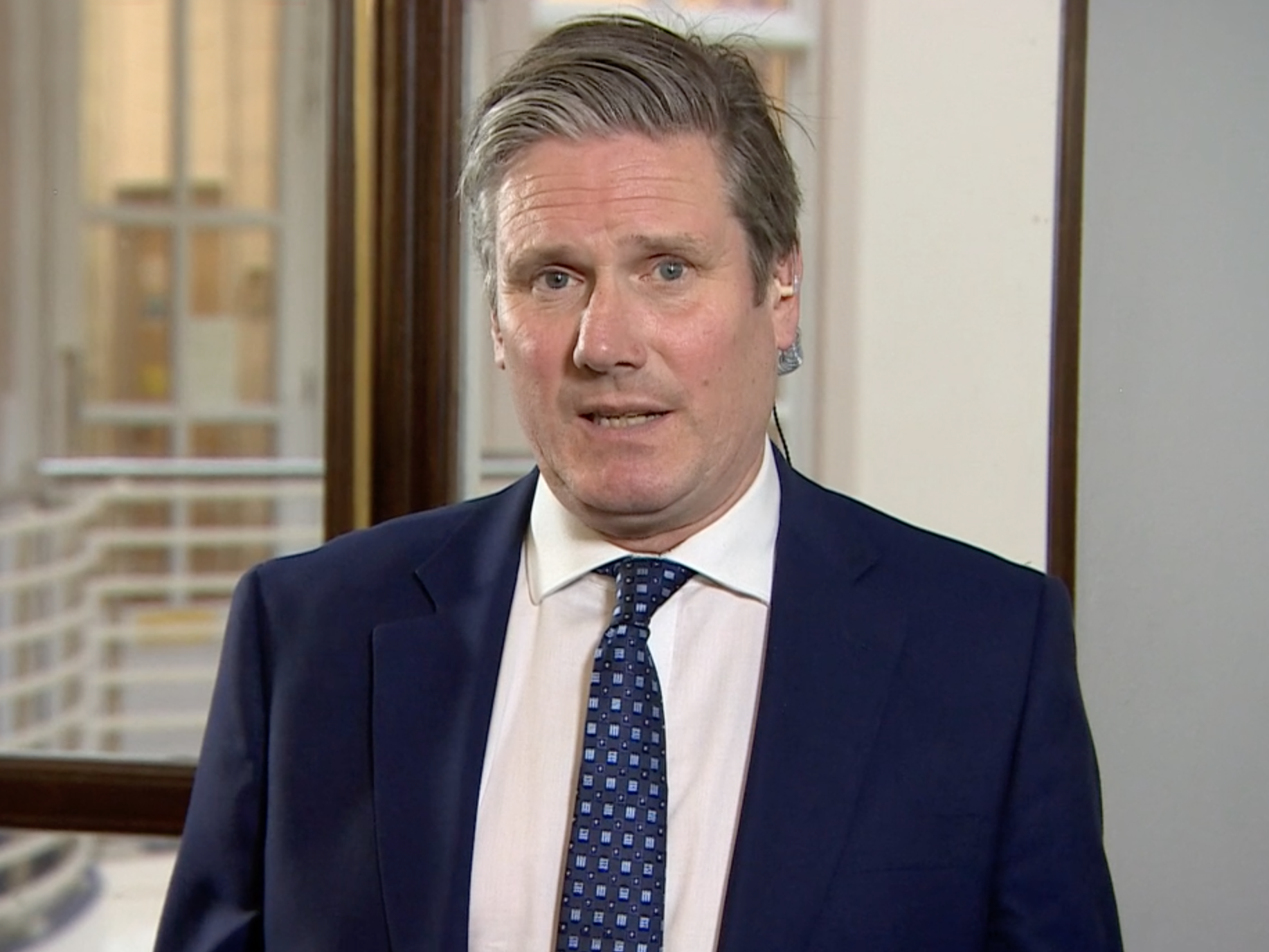 Sir Keir Starmer has attacked Boris Johnson's address to the nation on how to ease the coronavirus lockdown, saying it raised as many questions as it answered.
The televised speech lacked "clarity and consensus" while "effectively telling millions of people to go back to work tomorrow" without clear guidelines, the Labour leader said.
The prime minister told the public to "stay alert" to the threat of a second peak of the coronavirus, as he outlined several changes to the lifestyle rules limiting the spread of the virus.
People will be allowed out to exercise for as long as and as often as they want, and workers in construction and manufacturing industries will be "actively encouraged" to return to their jobs.
But Sir Keir said afterwards: "What the country wanted tonight was clarity and consensus, and I'm afraid we've got neither.
"This statement raises as many questions as it answers, and we see the prospect of England, Scotland and Wales pulling in different directions. It's big gap here for the government to make up."
The leaders of Scotland and Northern Ireland are sticking with the "stay at home" message that the prime minister has now moved away from in England.
Sir Keir, who has previously promised not to "score party political points" over coronavirus, said the government's latest strategy was not based on political consensus, telling Sky News: "What I really wanted, I pushed them on this last week, I said 'build a consensus around the plan before you deliver the plan' that's been delivered this evening.
"Because I think the public are very scared and anxious about what comes next. They want reassurance.
"And if they can see political parties, employers, England, Wales, Scotland, Northern Ireland all broadly on the same page — that helps with reassurance and confidence.
"But I'm afraid we've arrived tonight without that."
Mr Johnson said he was providing "the first sketch of a road map for reopening society", adding that he had consulted across the political spectrum, and across all four nations of the UK and would give more details in Parliament tomorrow.
"And though it is right to be flexible in our response, I believe that as prime minister of the United Kingdom — Scotland, England, Wales, Northern Ireland — there is a strong resolve to defeat this together. And today a general consensus on what we could do," he said.
However, business leaders called for further clarity, with the British Chambers of Commerce saying that advice on personal protective equipment (PPE), distancing and government support schemes was vital.
Getting enough PPE to the people who need it was one of Mr Johnson's five tests that must be met for the lockdown to be eased.
Unions quickly struck out at the plans. The GMB said workers needed strict rules on hygiene and social distancing and sufficient PPE.
The National Education Union, representing teachers, said the idea of reopening schools with the rate of infection as it is was "nothing short of reckless".
The prime minister said by 1 June at the earliest the phased reopening of shops and getting primary pupils back into schools may begin in stages.