Plans to ease lockdown restrictions will cause "chaos" if police are forced to deal with new gaps between government guidance and the law, it has been warned.
All but the most senior national leaders have been left in the dark about changes to be announced by the prime minister on Sunday.
He is expected to change government guidance, but The Independent understands the coronavirus laws that allow police to enforce restrictions will not immediately be updated.
Any gap creates the risk that members of the public could commit crimes by following the new official instructions, such as by gathering in groups of more than two or being outside without "reasonable excuse".
Senior police officers were angered by media reports of plans to relax some rules on Monday, which prompted a flurry of messages urging people to abide by restrictions over the bank holiday weekend.
The president of the Police Superintendents' Association (PSA) said the government needed to "learn the lessons of what went wrong when the regulations were brought in" at the start of lockdown.
"The clarity and consistency of the message is very important for both the police and the public," Chief Superintendent Paul Griffiths told The Independent.
"If there are changes, we need to have as much opportunity as possible to have a really strong communication strategy.
"We're hopeful that there won't be any instantaneous changes on Sunday evening, because that would cause some challenges for us."
The government advice is currently stricter than the Health Protection Regulations that allow police to enforce the lockdown.
While people are advised to exercise outside only once a day, for example, there is no legal limit to the number of excursions anywhere ⁠— apart from in Wales, which is changing this law on 11 May.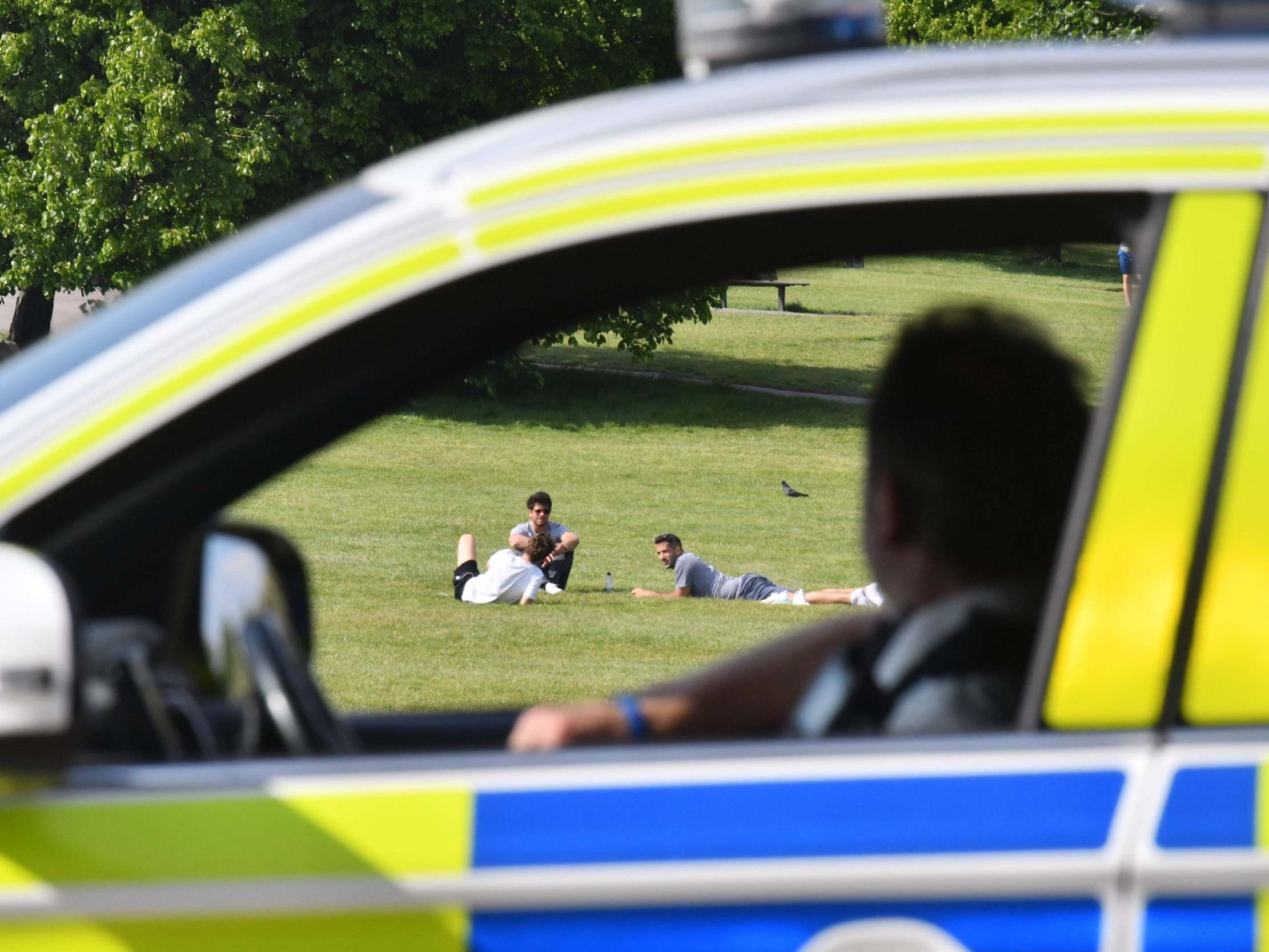 Ministers have talked of "essential travel", but it is not defined by the law, and police guidance has made clear that people are able to drive into the countryside or have picnics.
Widespread confusion over the differences was partly blamed for initial over-enforcement by police,%20
Read%20more
%20
%20%09

%20%09

%20%09

%20%09

%20%09

%20
%20
%20