PC Andrew Harper was supposed to have finished his shift four hours before he responded to the call where he would be killed.
"Going beyond the call of duty, as it were, would cost Andrew Harper his life," said prosecutor Jonathan Laidlaw QC.
"It was a senseless killing of a young police officer in the line of duty, a young man who was doing no more than his job."
The 28-year-old officer, who got married four weeks before his death, and colleague PC Andrew Shaw were driving along the M4 when a 999 call came into the control room on 15 August 2019.
Peter Wallis called police at 11.17pm to report thieves making off with a quad bike from his home in Stanford Dingley, Berkshire.
"I've got four masked men outside my house and they've got weapons," he told a Thames Valley Police operator, asking for officers to be sent. "Oh, they are stealing my quad bike, I'm going out there now."
The operator told him not to go out, but Mr Wallis replied: "I don't care, I've got to protect that bike."
Ten minutes later, PC Harper and his colleague were driving towards the scene in an unmarked BMW when a Seat Toledo came the other way on a narrow country road.
The vehicle, containing Henry Long, 19, Albert Bowers, 18, and a third man, had the £10,000 quad bike strapped to the back with Jessie Cole, 18, riding it.
The two cars stopped facing each other, before Long mounted the verge to drive around the police vehicle seconds later.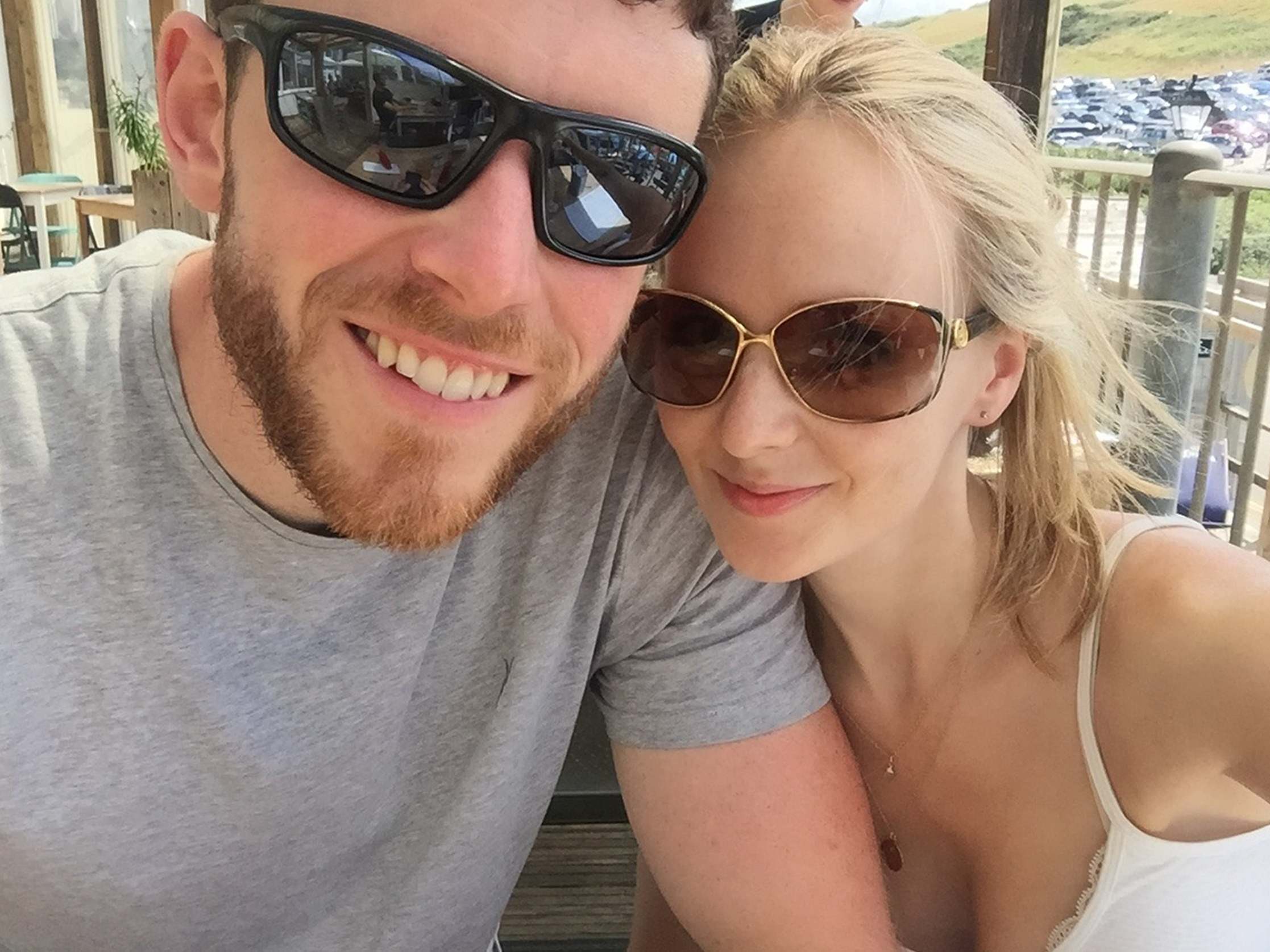 In a frantic scramble, the court heard Cole unhitched the quad bike and ran past the police car to dive into the Seat through its passenger window.
PC Harper gave chase but as he reached the getaway car, his foot went into a loop of strapping trailing from the boot.
As Long accelerated away, he was dragged behind it and disappeared.
Jurors were shown harrowing video footage of the incident recorded on a camera attached to the officers' patrol car.
PC Shaw described the moment his colleague appeared to fall over and disappear from view, like a waterskier with his "feet whipped forward".
"I thought maybe he slipped on something," he told the court. "I just knew he was in trouble."
The officer drove off to find his colleague and found his stab vest in the road, before learning that a colleague had discovered a body.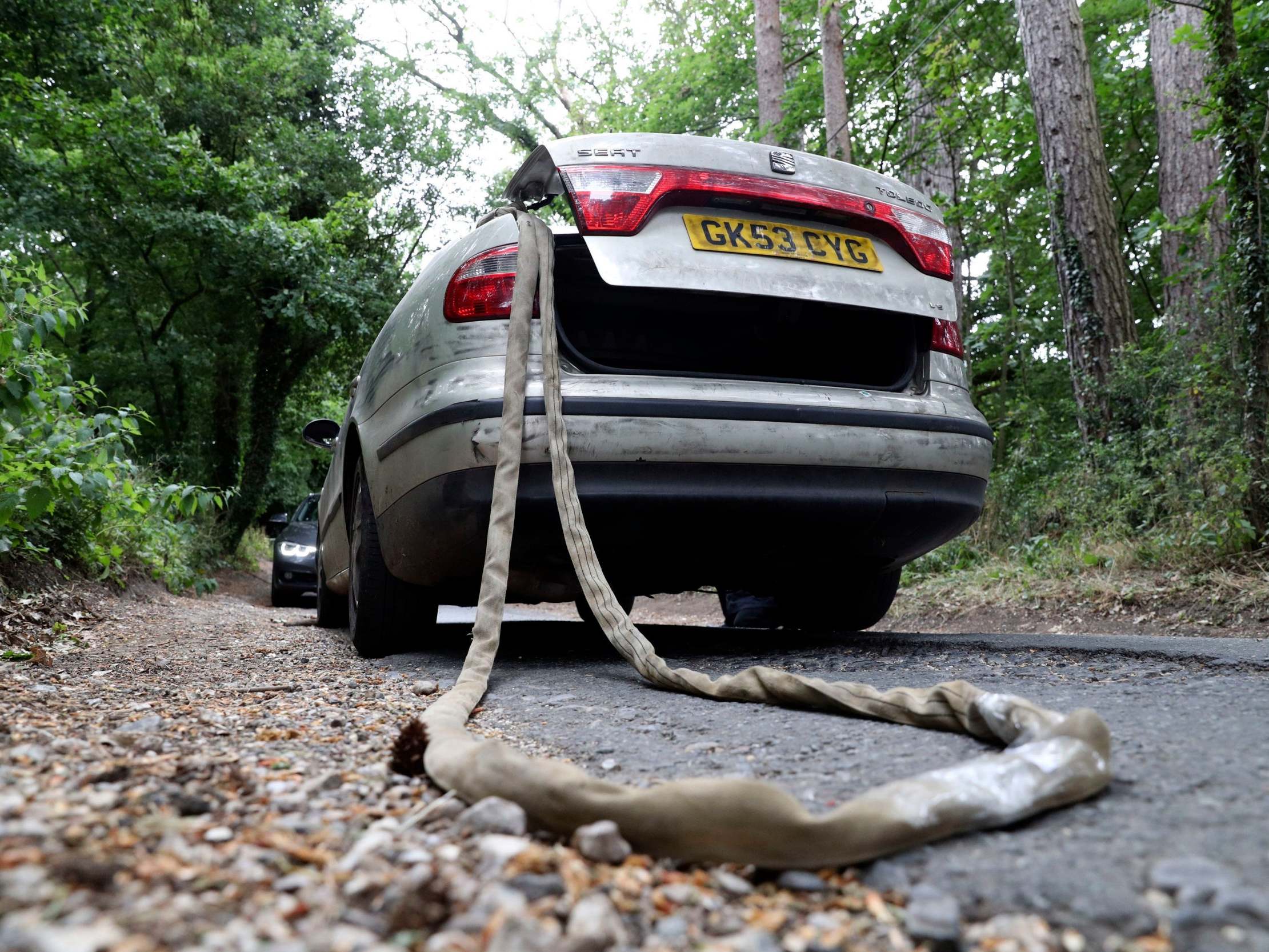 PC Christopher Bushnell told the court he "could not process" what he was seeing as he chased the Seat.
"I could see whatever it was, was swinging from left to right across the road behind the car," he added.
PC Bushnell said he initially thought the car was dragging a deer carcass, but then saw a face.
The court heard that there was no pathological evidence to suggest that his car had accidentally struck PC Harper during the "extremely traumatic" chase.
PC Harper had been dragged for more than a mile for 91 seconds, at an average speed of 42.5mph, before his body was dislodged.
His fellow officers "desperately tried to save him" but he had suffered catastrophic injuries and died at the scene.
A pathologist concluded that PC Harper had most likely lost consciousness after falling to the ground.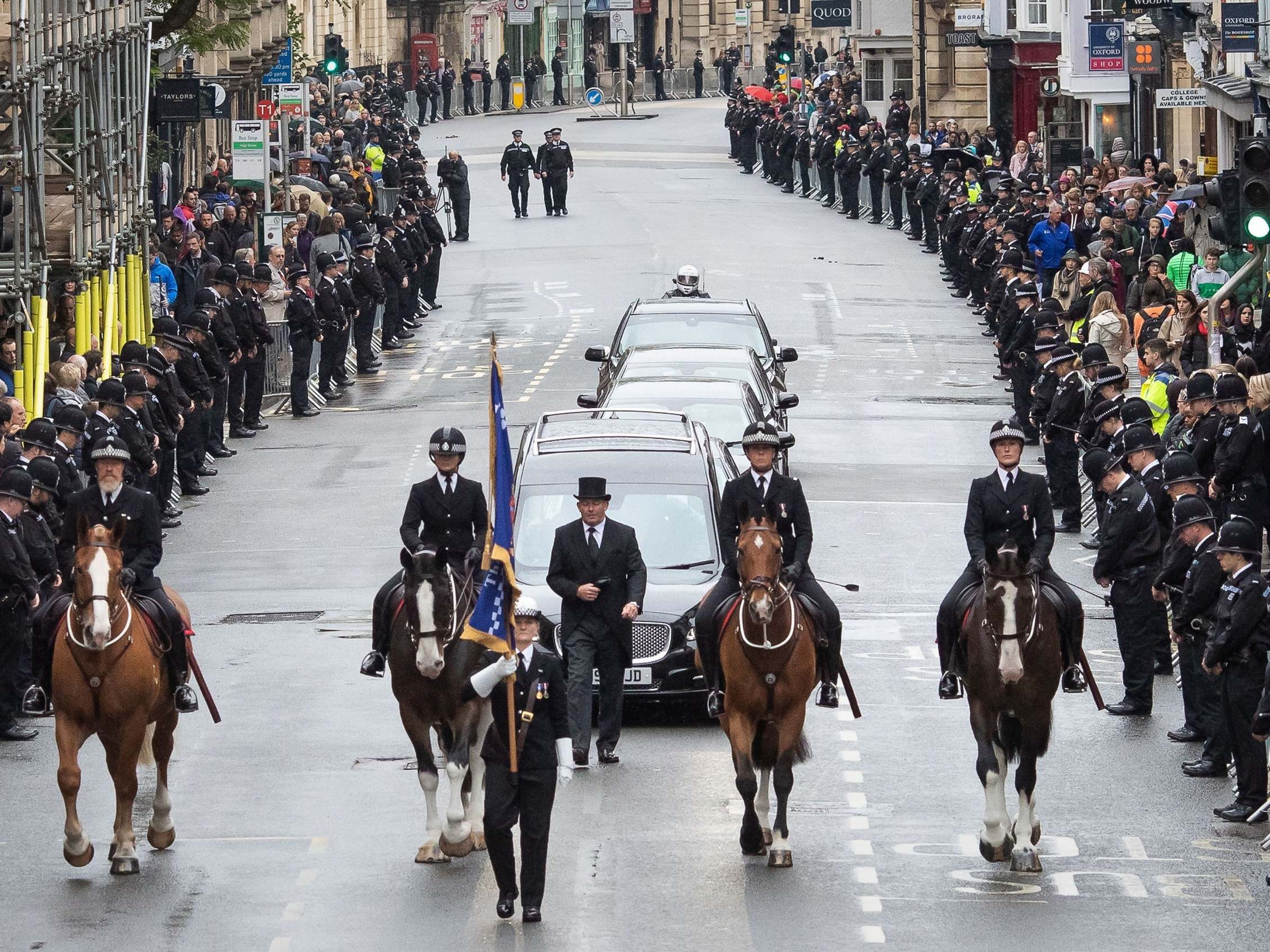 Long, 19, admitted manslaughter of the Thames Valley Police officer, but denied intending to kill him.
He and Cole, from Aldermaston, and Bowers and Long, both from Mortimer, Reading, were convicted of manslaughter and also admitted conspiring to steal the quad bike.
Thames Valley Police praised the "incredible bravery" shown by PC Harper's family during the harrowing evidence heard first at a trial that collapsed in March due to coronavirus, and then the retrial.
Detective Superintendent Stuart Blaik, the senior investigating officer in the case, said: "PC Andrew Harper was a brave, young, dedicated police officer who was killed in the act of doing his job and trying to protect the public.
"Thames Valley Police, the wider policing family, and the country as a whole is proud of PC Harper for his dedicated service to protect the public, which ultimately cost him his life. We are all honoured to have called him our colleague. He will always be remembered."
PC Harper was born on 22 March 1991, to parents Philip and Debbie, and grew up in Wallingford, Oxfordshire, a big brother to siblings Sean and Aimee.
He joined Thames Valley Police as a 19-year-old in 2010, first as a special constable and then as a full-time regular officer the following year.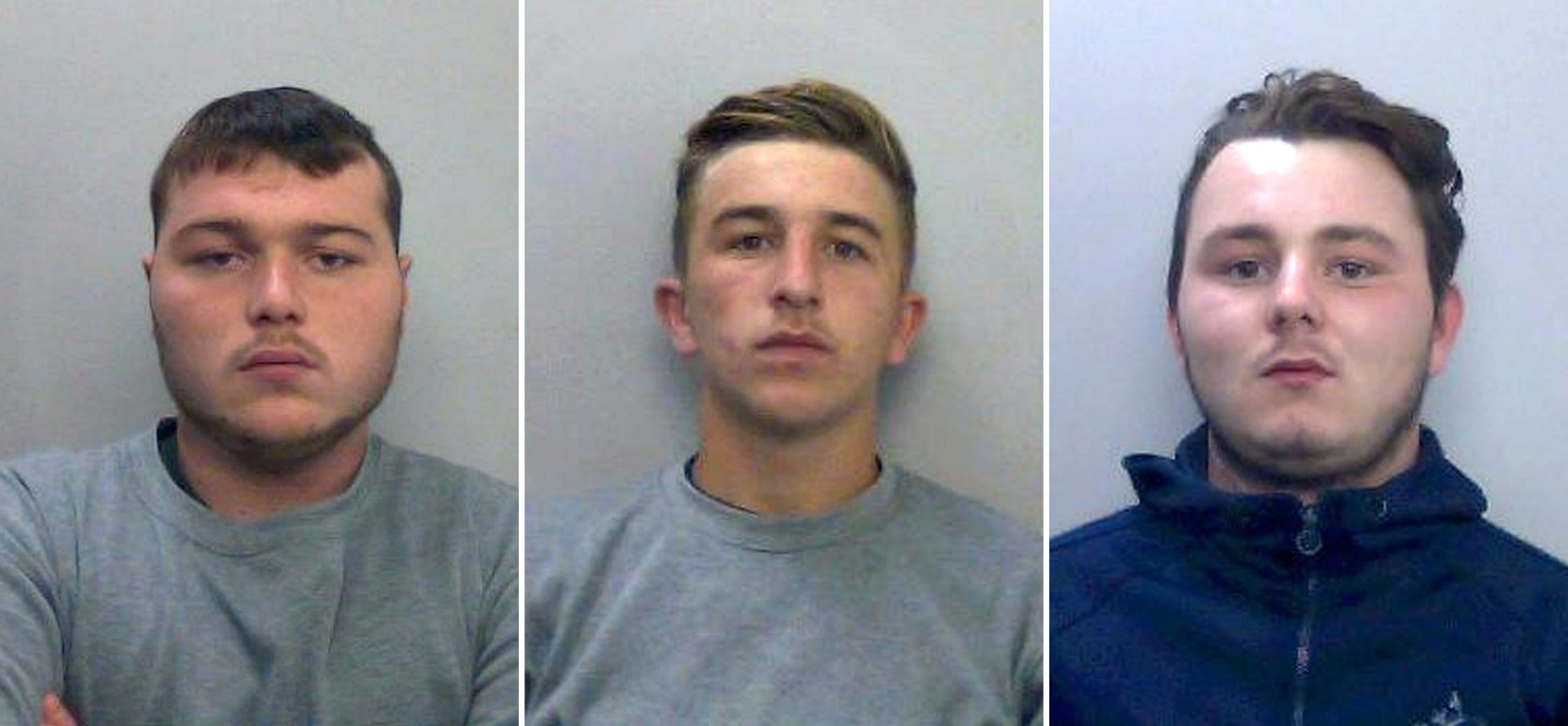 Colleagues recalled PC Harper's love of food, infectious smile and sense of humour.
PC Jordan Johnstone told mourners at the 28-year-old's funeral: "I remember Harps' first day ... he arrived in the office with a clean white hat, shiny boots and an incredible range of Tupperware.
"We laughed, we joked and we never stopped smiling."
His kind and selfless demeanour saw him described by his wife at his funeral service as "a gentle giant with a heart of gold".
"Our superman, our bodyguard, our light in the dark," Ms Harper said in a tribute to her husband days after his death.
"My God, we will miss you. Forever you will be remembered as the best of us."
Additional reporting by PA
tinyurl
is.gd
clck.ru
ulvis.net
shrtco.de